10 Decisions that helped us achieve our travel goals!!
Posted on May 29, 2018 by ghoomophirosisters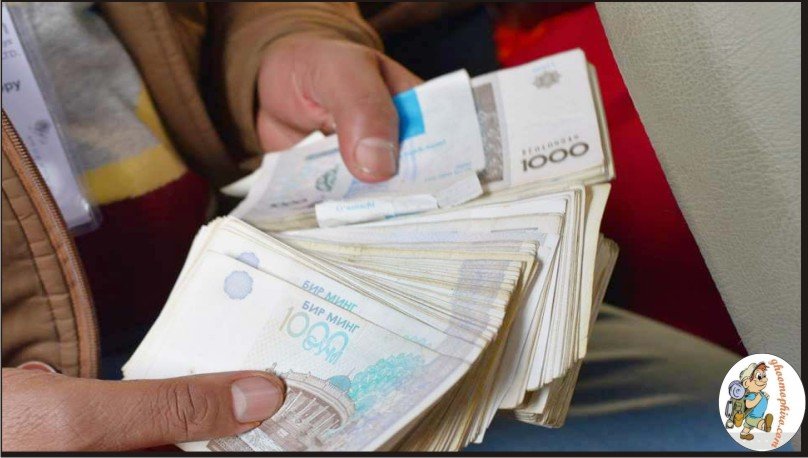 Being such avid travelers and wandering around India, exploring places has taught us one simple thing and many life-long lessons about travel planning. There is no such thing as free travel. Being a traveler means knowing how to cut costs and making right investment planning. It is simple economics when it comes down to it. The more we save, the more we are capable of traveling. But just saving isn't enough unless you also invest that money in profitable ways. Sometimes friends who are quite well to do in jobs and earn in lakhs ask us how we can fund our travels, even while earning as less as 20000 INR per month. Yet, we still managed to continue traveling extensively across India. The basic details on how we can do that and how you can do it too are with these ten decisions:
1. Start a travel fund and actually save:
No matter how little you earn, starting a dedicated travel fund and putting away some money expressly for travels is always a good option. Savings is the first step towards funding travels and even though we have earned very low salaries, we could still save enough to be able to travel in India and some other countries easily through our own money. It is all about little pennies and nickels that one day fill up a jar.
How did we create a Travel Fund?
Starting a travel fund is quite easy but the problem comes in maintaining it. For as long as we have known it, travel has been our sole passion and as such, we saved a large chunk of our salaries and stashed it away in the travel fund. This constituted of cutting down majorly on unnecessary costs. But that doesn't mean we had to lead a dull life on a daily basis apart from when we were traveling, we kept smaller funds for everyday fun things like parties and movies, but there had to be a balance. If we spent too much on, say a movie, then the next travel destination would be a cheaper one instead of an exotic location. This was we were able to live an interesting and exciting life while also fulfilling the travel dreams.
2. Travel in public transport:
Traveling in public transport is actually a big transport and when it is just us, we prefer traveling by public transport. Though it can be sometimes inconvenient and take more time, it reduces the cost a lot. Take the example of traveling from Bhopal to Bhimbetka, while a cab would probably charge around INR 3500, a Government bus would probably charge around INR 50. That is seven times the saving. We actually prefer the govt. buses because along with being really cost-efficient, they are also quite punctual. Same with traveling in sleeper class in trains and metros etc.
Even in abroad travel, public transport is the cheapest way to travel, so we only took metro trains when we were in Dubai and Australia. Traveling in cabs at such expensive places would have emptied more than half our traveling budget. Same was the case when we travelled in Tashkent.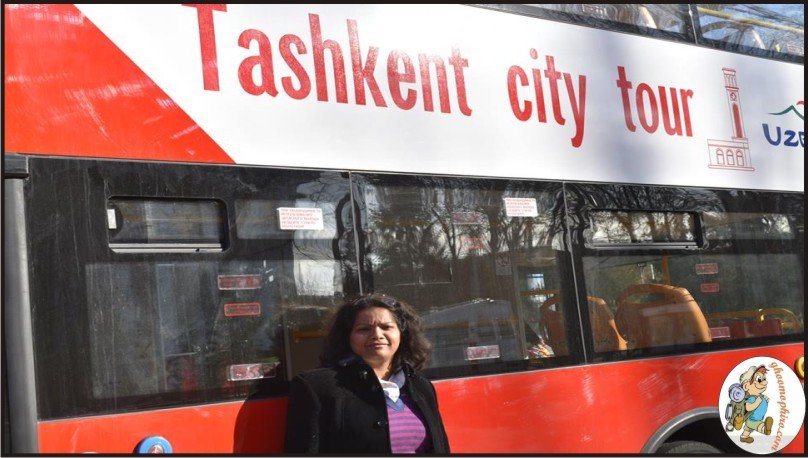 3. Choose a budget accommodation wisely
The two major expenses that occurred in traveling are the transportation and accommodation. Everything else is just an add-up cost. So, choosing the right budget accommodation is very important. As a traveler, we rarely spend our time stuck in a hotel room, no matter how luxurious it might be. And unless you are being sponsored, there is no point in spending on an expensive hotel room. We always pay for the most basic accommodation, since the point is to stay out all day and just come back to the room to sleep or often work.
Most of our efforts are in finding a hotel room or a homestay which falls within a price range of INR 500 or below. And it is a fact from experience that often such places are in fact, clean and serve good food and even are located centrally sometimes. But the main problem is that since they aren't available for booking online, most travelers don't know about it. We have often had good memories in spending time with local families at places like Fort Kochi. It just cost us around INR 400 and the place was within walking distance of all major points in Fort Kochi.
Even in expensive places, such as Goa it is easy to find inexpensive huts for less than INR 500 and while we were there we found a cool and cheap beach-facing hut with the help of a friend.  The same thing happened in Andaman and we found a hut on an island as cheap as INR 300. Everyone knows that Andaman is not a cheap destination and yet, with some will, we could find a place. Though things aren't the same about staying outside India.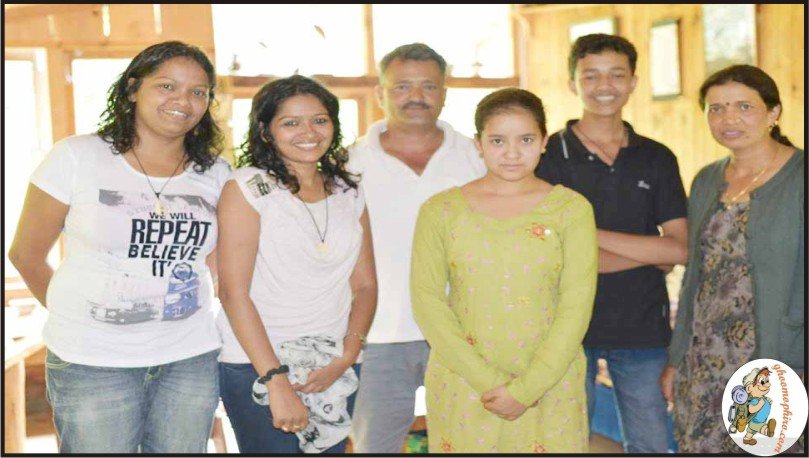 4. Travel during off season and save money
Usually, off-season means bad weather conditions and not a right opportunity to see a place in its most magnificent self but that is not always the case. Sometimes off-season is because of prime time for salaried-employees or exams for students which calls for low hospitality services. In case you don't have these reservations, this might be the best time to travel in luxury and yet at cheap cost. One can easily take advantage of the lesser crowd, negotiate prices and find cheap flights and accommodation easily. It might even mean better service in restaurant just because of low crowds. But sometimes the off-season is specifically due to bad weather conditions like in the case of Ladakh or Goa. In such cases, it is better to book at the far end of season. The good weather would still be there and accompanied by better services. We went to Nubra Valley Leh around October and got pretty good deals. Weekdays are even better options along with-travelling off-season. We have been to Ladakh in both on and off-season and we certainly preferred the latter.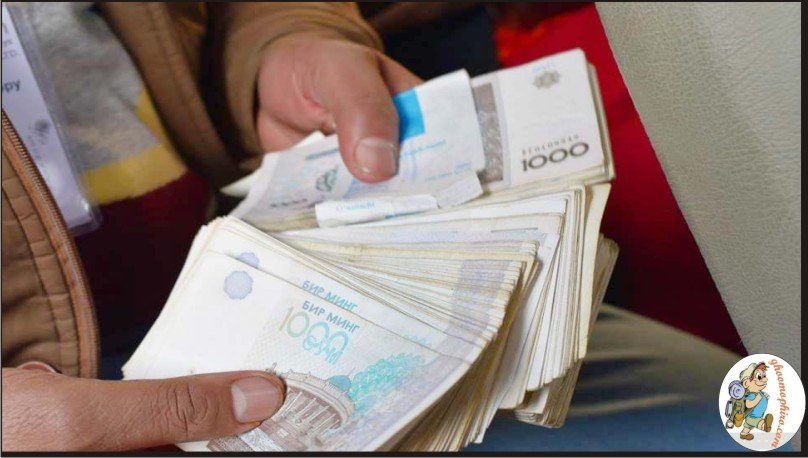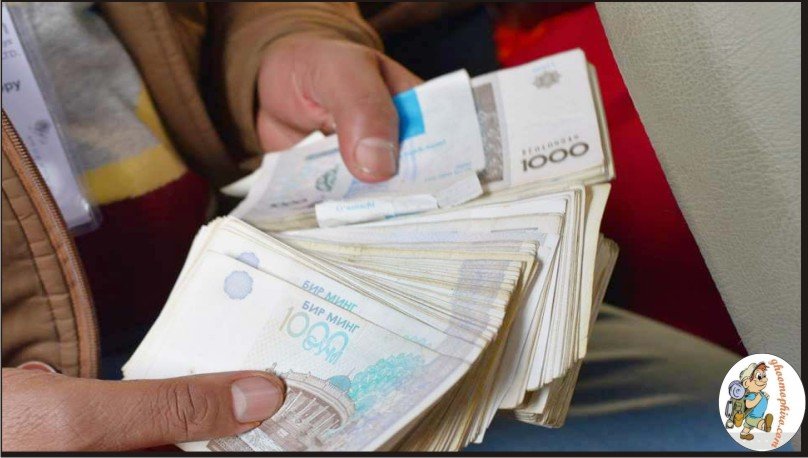 5. Plan travel well in advance:
This is something we don't really do ourselves but it is probably a good option for cost saving. We just consider ourselves to be more impulsive travellers and as such never plan things beforehand. The only thing that wed o always remember to do is book rail tickets in advance since those are generally sold out quite quickly. A better option is to do the bookings 3 months in advance at least.
Even if the trip ends up not panning out, the most we would lose would be little money in cancellation fees. While buses and flights get pricier every passing day. It is better to book in advance. The expensive tickets to exotic locations like Andaman and Ladakh etc can be quite cheap if booked like a year in advance. And our friend has done that plenty of times.
6. Free things to do in a new country saves cost
Every tourist wishes to travel first to the most known locations and most known popular spots of a country they are visiting but things like this cost money. Australia and UAE are both expensive countries, and so it was hard for us to decide how we would be allocating our budget while we were there. We did not want to spend too much out of our travel fund. We played it smartly and only indulged in free to do things. There is just so much to do in both U.A.E and Australia. Our only expenses turned out to be food and metro charges. Mostly the places of interest were at a walking distance from the metro station so we did not have to take a single cab ride throughout our whole trip.
All fit and healthy travelers should opt for walking and metros. Main places in Dubai like the Burj Khalifa are accessible to metro station, same with the opera house in Sydney. You can always read blogs about the freedom to do things in both nations and come up with an extensive list of options.
7. Traveling with a company also saves money
Though we do prefer our own company while traveling, going solo is not always the most cost-efficient option. We have often traveled with other groups and people with a similar mindset and during those trips, we were able to save a lot of money. The main saving comes from splitting costs of accommodation and food and we were even able to try out more cuisines at restaurants that we usually would have been able to. Moreover, a good company offers more than just cost benefits, it is usually more fun and the enjoyment is manifold.
8. Avoid unnecessary expenses
There is a kind of joy in minimalism and though we don't suggest shunning everything and leading a boring life, for we know that we don't, it is still important that one cuts down the costs of unnecessary expenses.  One must know how to strike a balance between usual means of entertainment with the common movie-watching and occasional restaurant visits to enjoy it all. Minimalism is not about shunning all expensive things. We have an expensive camera and a laptop and can still be called minimalist. The main objective is to avoid hoarding things. Never have more luggage than what can fit into a small van. Minimalism is not about sleeping on a mattress or being frugal about it. We give away our old clothes and often gifts as well to maids and poor people, even the ones we meet during travels.
But even more important from not hoarding and letting go of the additional baggage is the shopping habits. We make it a rule to never buy anything that we do not need. Sometimes we do buy stuff for friend and family, some gifts or handicrafts mainly to support the locals but never a souvenir for ourselves that we know would be sitting on a shelf somewhere collecting dust in the days to come.
9. Backyard Tourism
Sometimes in our quest to explore new regions and go off see distant lands, we forget to consider our own cities. There is this treasure house of wonderful experiences sitting right in our backyard that we do not see.  Delhi is such an interesting place. We often go exploring different parts of Delhi on weekends. It costs even less because you know the place like the back of your hand and there are always perks of being a local- Metros, lots of walking, local food stalls and bookstores. Even the popular places that we usually avoided going to, just because it is right there, we finally went sightseeing.
10. Buy Term Insurance To Safeguard from unforeseen events during travel
This is one of the most important things, where one must think about savings and financial security. A traveller must know where to save and term insurance is one such thing. When we started, we were rash and careless and didn't know where to save but over the years we have gotten more careful. Moreover, now we understand the importance of saving in term insurance. With a term plan , you can safeguard your loved ones' finances from unpredictable circumstances in case something untoward were to happen while travelling.
About Aegon Life:
With a complete product suite of life insurance plans, superior technology, and customized service, Aegon Life Insurance Company Limited launched its pan-India operations in July 2008. As a joint venture between Aegon – world's leading financial services and Bennett, Coleman & Company – India's leading media house, Aegon Life Insurance adopts a local approach to facilitate customer interaction. Our vision to be the most recommended new age life insurance company has enabled us to leverage digital platforms that bring transparent solutions to customer needs. Our financial planning and investment solutions include term life insurance plans, pension plans, unit-linked insurance plans (ULIPs), health insurance plans, child education plans, and more.