10 exciting things you should do in Macau
Posted on June 20, 2018 by ghoomophirosisters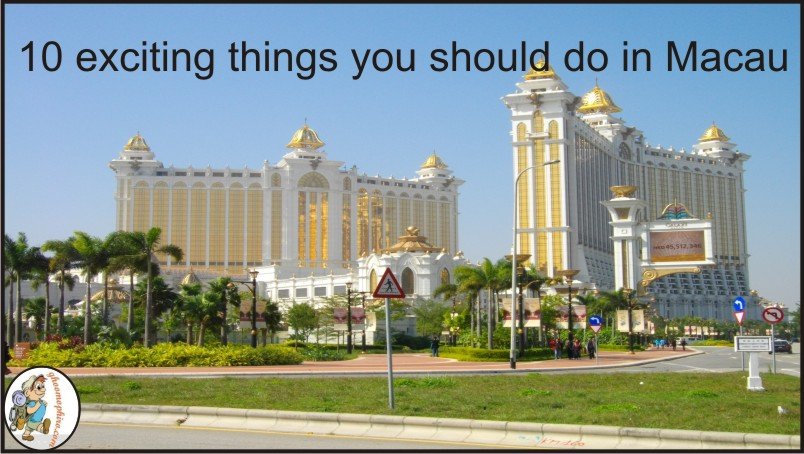 Macau also is known as the 'Las Vegas of Asia' is brimming with casinos and high-end shopping centers. An hour away from Hong Kong, it is another administrative region of China. But there is more to Macau than just gambling till you go broke.
Here's a list of exciting things to do in Macau:
The House of Dancing water show.
You will be dazzled by the extravagant performance of acrobats, dancers and the visual and musical effects. This stage show is stunning and something you must not miss if you are in Macau.
Visit St Paul's ruins
The best time to visit is after sunset. Since there is huge crowd during daytime and the place looks even better with the sun setting and the city lights turned on. But if you do visit during the day, you can also see Macau Museum and Monte Fort.
Macau Tower convention and entertainment center
This has to be the most exciting place in all of Macau. As soon as you step into the glass elevator, it takes you to 223 meters above ground in 60 seconds. You can watch the beautiful Skyline from the Observatory that gives you the 360-degree view. Get something to munch on at the snack bar and if you feel daring, take an outdoor skywalk or go bungee-jumping.
Try the Portuguese egg tart
This is the most common street food you'll find and it is absolutely delicious. Though the prices may vary from place to place, you will not be satisfied with buying just one.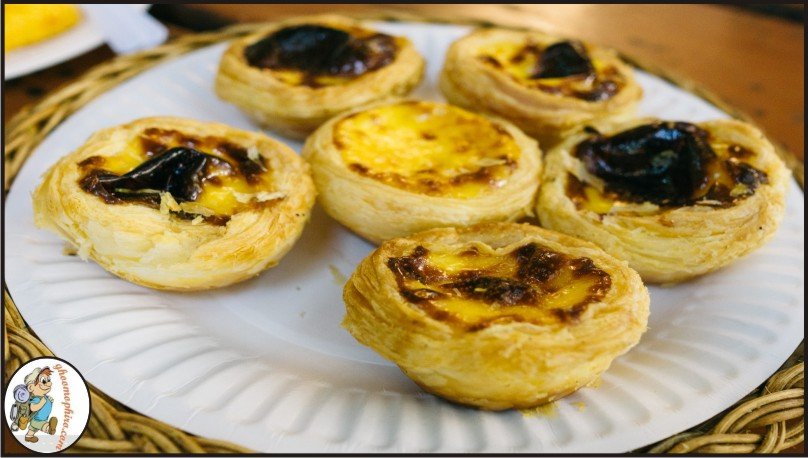 Walk around Senado square
Look at the great views from Senado square and walk around the courtyard garden as well as the nearby library. Go up to the Leal Senado building to click the perfect picture of the place.
Revisit history at the historic center of Macau
This place shows you the real Macau, a blend of oriental and Portuguese. There are lots of old buildings and shops where you can get souvenirs. Try various street foods like Pork Buns and Custard Tarts. Fair warning though, it can be really crowded here.
Go on a sightseeing tour in Macau
Go on a full day tour led by experienced guides to show you all of Macau. You can grab a shuttle from Macau Casinos and enjoy the day looking at UNESCO World Heritage sights and new modern wonders.
Visit churches
If you are at the Historic city center and on your way to St Paul's, do stop by at the churches in the way like St Dominic's church.  It has an admirable architecture and beautiful exterior. Built more than a hundred years ago, it has amazing artifacts. You are allowed inside free of cost and can enjoy the tranquillity and peaceful environment. There's also a small museum near the back.
View an authentic Chinese garden
Lou Lim Leoc garden is a perfect place for a quiet stroll or relaxation. Amidst the beauty of flowers and friendly locals, you can sit near the water or stand on the bridge for a perfect photo shoot.
Tashi Square
This square is a treat for old souls. Take a good look at Macau's colonial architecture or go to art museums and library or simply walk around the old alleys.
Despite Macau beng popular for its Casinos, it has a rich history and many other places tourists can visit without burning a hole in their pocket. Don't let the high-end hotels stop you from experiencing the real Macau. If you take a trip to Hong Kong, do visit Macau.