All you need to know about Nikoi island
Posted on June 5, 2018 by ghoomophirosisters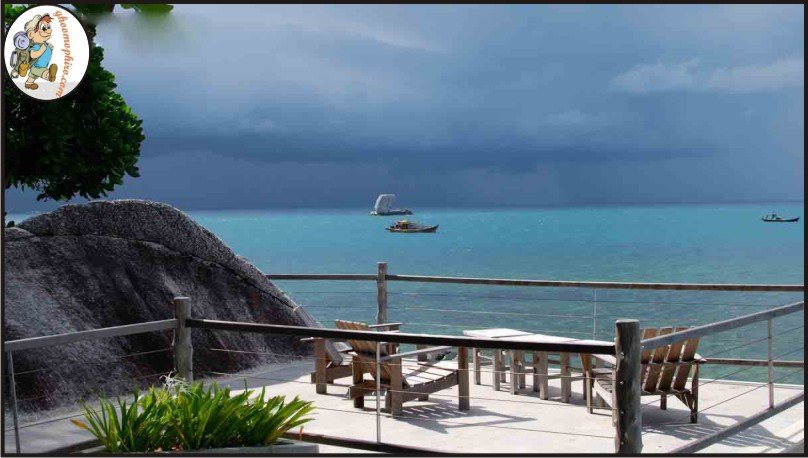 Imagine a whole resort Island spread over 37 acres of land. Located 8 km off the east coast of Indonesia, Pulau Nikoi is a private island resort with over fifteen beach houses. It is considered as one of the best private islands in the world.
But that isn't all. The resort is marked as an eco-resort using driftwood as construction material. The double layer roof makes ventilation easy and thus, no need for air conditions. They also use solar energy for all the electrical and heating requirements. The resort Island practices responsible tourism and has even been awarded for it.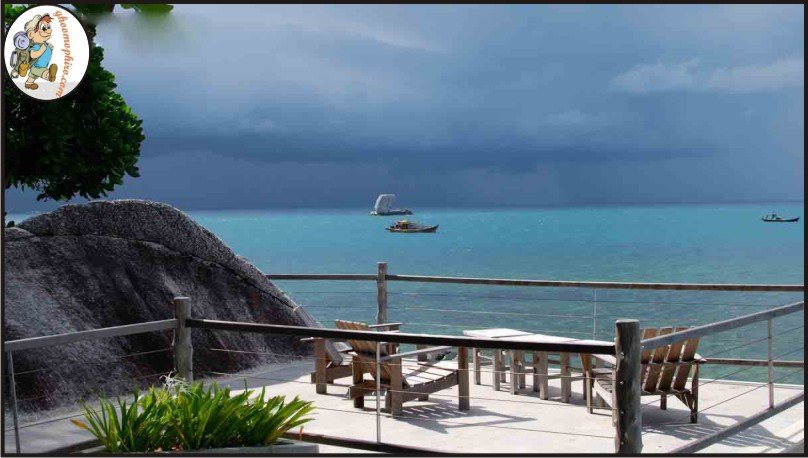 Upon our arrival at the island, we were greeted and taken through a tree-shaded path to the check-in area. From there, we were accompanied to our villa which was beautiful and spacious with a bed in the middle and great view of the waters. We weren't worried about no air conditioning because the cool breeze and the weather make up for it. The room had all the basic amenities along with a great view.
Beach: The soft sandy beaches are perfect for a do-nothing holiday at this resort. Even their bar and dining area have a sand-covered flooring making it exotic. We walked barefoot at times and on others wore our flip-flops because that is the way to truly enjoy the experience. We walked through different trails on the beach or explore parts of the island. Find the perfect spot to swim and just dive in. We also approached the staff who suggested various beach sports like kayaking, snorkeling, paddle boarding, rock climbing and the best part was that the cost was included in your full board charge.
As for food, daily meals were served and the food was delicious. Water and coffee or tea are also offered but you can also opt for alcoholic or other exotic drinks. They inform you in advance about the menu for the next meal. They even have two separate dining areas, one for families with kids and other for adults. Some complimentary snacks and chips are always good to have at the poolside.
Vegetarian Food:
Since Nikoi Island is a private resort, there are no restaurants there and you have to eat the food from their kitchen. But to mention that their food was delicious and of sizeable proportions is a must. The first meal includes a light mix vegetable salad in vinaigrette sauce. That is followed by stir-fried vegetables and rice with a Chinese flavor to it. Then for dessert, we had bread pudding which was sweet and delicious.
For dinner's main course, we had fried aubergine in red sauce and green curry. They had lots of options for beef and other non-veg items and comparatively fewer options for vegetarian food. But we did end up eating was prepared well. Then there was ice-cream cake for dessert. For the next day, we had Indonesian food platter. What we liked is the staff is very accommodating and you just have to convey your wishes.
We spent three days at the resort and by the time our stay ended, we were reluctant to leave the place. We had gotten so used to the ambiance of the place and the luxury associated with it. Spending your holidays here is the best option if you just want a relaxing time or want to spend some quality time with your partner.
Do try:
Snorkeling on the beach. We spotted corals right away, though there were fewer species of fish there. But it was fun overall with turtles too.
The spa is decently priced and you can get great soothing massages. After all, what a vacation without a good massage?
Highlights: the whole experience itself was wonderful but we'd like to make special mentions to the staff who were always courteous and helpful. We loved the tranquillity of the place since there were no huge crowds, just a bunch of other families. Not that this isn't the place for you if you are looking for a party or exciting times. But if you want to enjoy quiet peaceful times with little exertion, this is the perfect place for you.
How to get here:
The overall time the journey from Singapore's Tanah Merah ferry terminal to Nikoi island takes is approximately two and a half hours. There are also regular high-speed ferries that operate between Singapore and Bintan Resorts. This service takes less than 1 hour.
The journey itself is quite easy and comfortable but it took some time to get to the ferry.