Ultimate Guide to Rann of Kutch, Gujarat
Posted on June 30, 2018 by ghoomophirosisters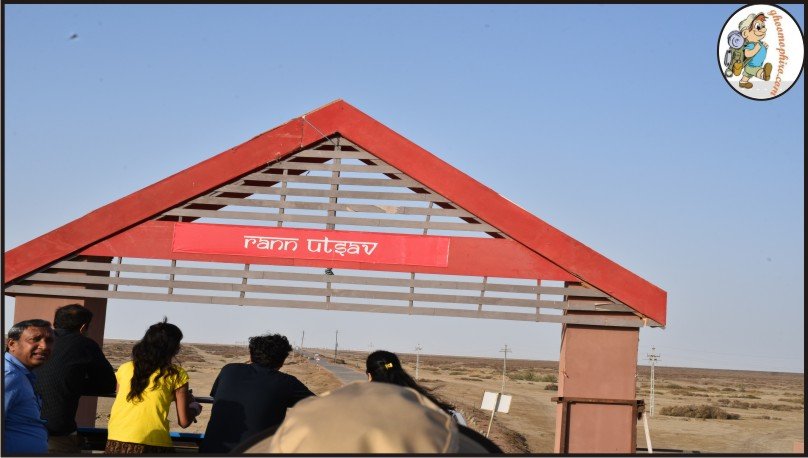 If not for the persistent advertisements by Amitabh Bachchan popularizing this spot, this land would have gone unnoticed for a long while. The vast white land merging with sky blue horizons was no less than a wondrous sight. While seeing this part of the Thar desert, one can be reminded of the Rajasthan's sand dunes. As we were guided on camel-backs throughout the desert, a conversation kept brewing, telling us about the place. When monsoons hit, the place gets covered by Arabian sea and when the summers come, the water dries up, leaving behind salt marshes.
On our visit to the district, we found so many reasons to visit Rann of Kutch. And if you do believe in the truth 'Nature is beautiful", Rann of Kutch will prove you right. One look at the vast panorama was enough to convince us that 'Kutch nhi dekha toh Kuch nhi dekha'. Though popular belief says, the real view of the shallow marshlands are seen under moonlight, we preferred the views of sunrise and sunset. The orange hues on clear blue sky contrasting with the white of the lands made for a picturesque scene.
The White Rann
It has to be the major highlight and yes, the biggest reason we found for our memorable trip to Rann of Kutch. As we stood there in the morning with the cold wind blowing, and the rays of sunlight brightening up the salt crystals, it was the most mesmerizing scene ever. We had goosebumps as we saw the beautiful transformations of the skies. The white desert of Rann of Kutch is something of an enigma with its calmness and charm.
Mandvi
Getting to dip your feet in the Arabian sea is an entirely different feeling than watching the sunset in the White Rann. Mandvi is one of the old ports in Gujarat and used to be a summer retreat for Maharajas. There are so many fascinating things to see over here, like the 400-year-old industry that built ships, Vijay Vilas Palace, and the harbour. As we walked around, we saw many ships in different stages of completion and the bird flocked to them.
Bird-watching
We didn't have to go specifically for bird-watching because here in Kutch, these water birds flock together in abundance. All around the lakes, marshes, oceans, and swamps, you can see the variety of birds. We saw many pelicans as well as flamingos in the lakes near Mandvi. There were other birds like spot-billed ducks, black-winged stilts, and red-wattled lapwings as well, among other water birds. We did nothing but sit there for hours watching the birds and soaking in the sun until it got too much to handle and then we finally moved away.
Dhordo – Rann Utsav
Most of the tourists that do come to Kutch do it during the Rann Utsav which takes place mostly during the winter months. Starting from Bhuj, it covers entire districts and finally stops in Dhordo for the grand finale.
Amenities
There are many tents available in Dhordo that go from basic necessities to luxurious, depending on your requirement. It is established so as to be able to keep up with extreme temperatures of Kutch and provides basic comforts like air conditioners as well as heaters and hot water supply. Even the marketplace, adventure sports and exhibition centres are not far away placed. We stayed at White Rann Resort and had a great experience.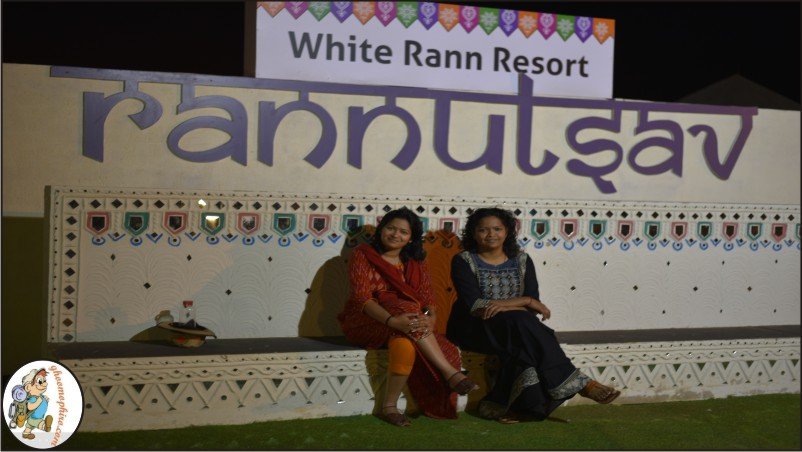 Exhibition and shopping
The exhibition centre showcases the real Kutch with its history, culture and traditions. It is such a vibrant place to be that we often forgot that we were there on a barren land.  We were amazed by the varieties available to us on sale. The selection of things you can buy in the markets is dazzling. Those handcrafted pieces with intricate work on them is a feast for the eyes. Most difficult part is trying to decide what to buy and what to leave behind.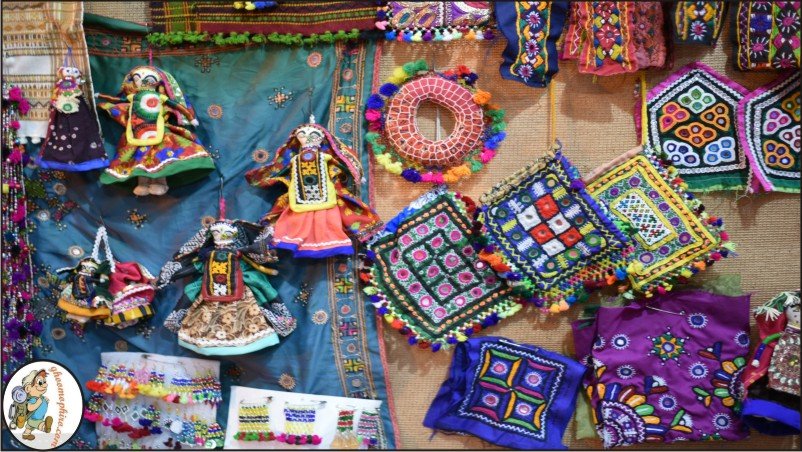 Food
There are huge dining halls serving authentic, yummy Kutch delicacies and it doesn't matter whether you are a foodie or not, you will want to eat everything. There are food corners all around and one can find something to munch on at all odd hours.
Culture
The evenings in Kutch are when we got to soak in the culture. With beautiful cultural performances going on, with music and dance by local artists, we couldn't help but be dazzled. Those tunes are the kind we carried in our hearts for a long time and the whole performances were a nice mix of modern and ancient styles making it even more interesting.
Sightseeing
There is so much to Kutch that you cannot expect to see it just wandering around the 'city'. So we decided to do what seemed the best idea at the time: Hot air ballooning.  A beautiful view of the whole of Kutch from amidst the air. It is a sight to behold. Don't forget to visit the Narayan Sarovar and Charl Dhand. There are just so many places in Kutch that one can't afford to miss out on. Just keep your camera handy because you don't want to miss capturing the perfect shot. And those views are ones that will be imprinted on your memory forever but it is still better to capture the moment.
Adventure
Whether it is kids or adults, the Rann Utsav has something for everyone. The bikers get to have a solo ride on the desert on a Desert Patrol Vehicle. That is always a fun thing to do. There are also pool tables, paragliding and other modes of entertainment available.
Craft of Kutch
You can't go to Kutch and not go Village hopping. As we went to the heart of Kutch, visiting village after village, we saw such beautiful craft and every hamlet specialized in one kind of craft. But the number of practitioners was so low. We saw weavers working in Bhujodi and printing practices in Ajrakpur. One of the must-see villages that we recommend would be Nirona where they still use castor oil for their art which is in Persian style. There were many other villages with their own specialization and we visited to see the craftsmen at work while getting tempted to buy some of the things.
Some Things to Know:
1.    You can fly straight to Bhuj and then travel to the venue. Also, there is a Kutch Express rail that travels from Mumbai to Gandhinagar. There is also a direct train to Bhuj. The place is well connected by roads as well.
2.    Look for the best packages and book them for Rann Utsav in advance.
3.    Do not miss the sunset from Kalo Dungar which is the highest point.
Everyone should get to experience the vibrant festivities of ran Utsav or witness the beauty of the White desert in Rann of Kutch. It is a sight to behold and you will leave with a light heart and a mind full of memories, each beautiful and unique. For any queries related to Rann of Kutch, drop us a note at ghoomophirosisters@gmail.com