10 Best Places for Trekking in India
Posted on September 11, 2018 by ghoomophirosisters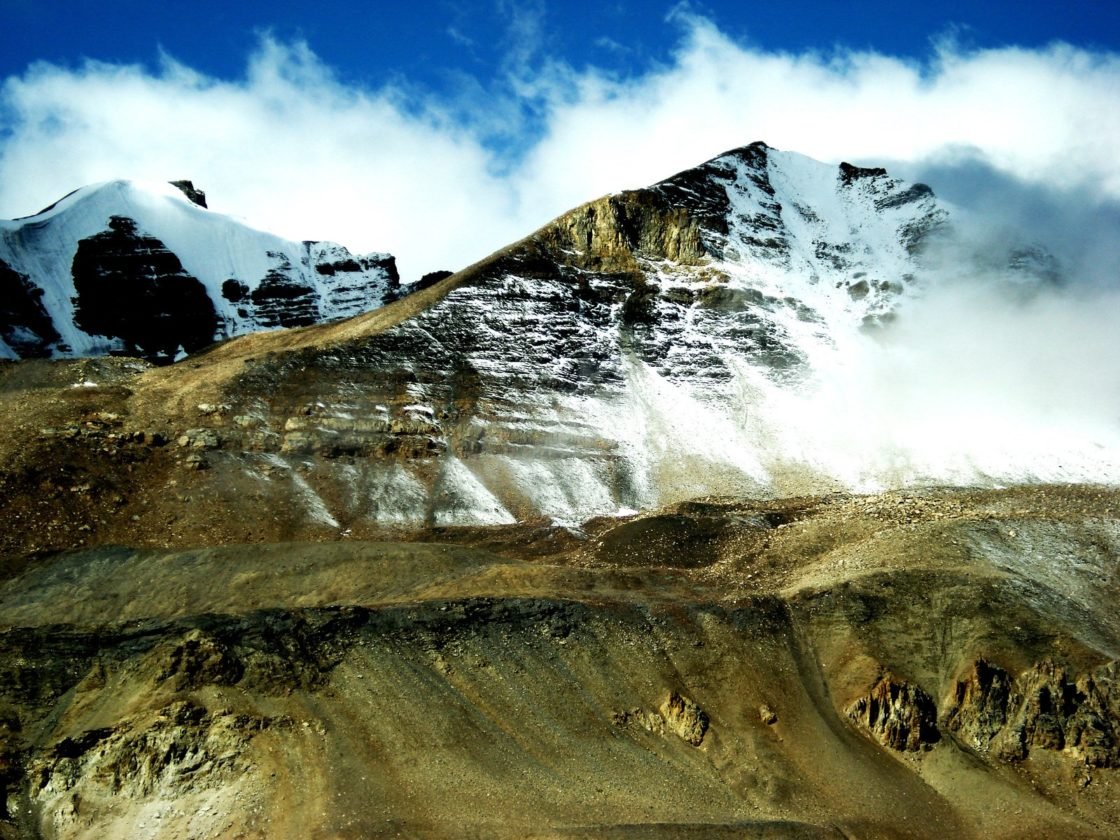 A rising health consciousness and wish for adventure in the people of India have meant that the number of trekkers is increasing by the day. Moreover, travelers are growing wise – they are realizing that it is no longer enough to just look at beautiful sights from the safety of vehicles.
The best way to enjoy the beauty of places is often to walk through them. One gets to enjoy nature's beautiful works and sights of rare birds or animals. One gets a chance to talk to locals, learn about their culture, to appreciate their art, but above all, the very aesthetic experience of walking in nature is what makes trekking so amazing.
India has some rather amazing treks in the world. And one can easily find treks in all four corners of the country offering different degrees of challenge – from easy to moderate to difficult and as well as at different budgets.
The following are some of most amazing treks of India offering unparalleled beauty and exquisite experience:
1. Chadar
The trekker's dream, this trek that runs along the Frozen Zanskar River Trek in Ladhak offers a glimpse into the beautiful Ladhaki culture. The ice route in cold climate (best time to see it January or February) is rather difficult and only experienced trekkers should try it.
2. Gangotri Gomukh trek
This trek takes you to Gomukh – the glacier that is a source of the Ganges and one gets the chance to see Nature's work at its best along the way.
3. Ladakh – Markha Valley trek
Dry mountains, streams, wildlife, small villages with their farms, Buddhist monasteries; Markha Valley trek of Ladhak offers them all.
4. Valley of Flowers
The Uttaranchal valley is as beautiful as its name makes it sound. The countless variety of flowers naturally growing in the region are a delight to eyes and the aroma with which they fill the region is a bliss on its own. Please note that the Valley of Flowers is open only in rainy season.
5. Roopkund trek
The Uttarakhand trek will give you a chance to enjoy the sight of beautiful forests, numerous species of birds and animals and the pristine rivers
6. Dodital trek
This Uttarakhand trek runs along small, beautiful, freshwater lake Dodital. Considered holy, the lake holds a great cultural value and is a beauty to behold.
7. The Hampta Pass trek
Surrounded by grass laden land to snow-covered peaks, you will beauty all around on this Himachal Pradesh trek.
8. Tadiyandamol Peak
Enough from the Himalayas, this trek, located about 275 km from Banglore, offers scenic beauty of the Western Ghats with greenery from Shola forests,
9. Chembra Peak Trek
Located in God's own land, Kerala, this trek offers you a chance to enjoys the scenic beauty of Western Ghats.
10. The Sandakphu trek
The beautiful West Bengal Trek lets you test your trekking skills while enjoying the spectacular beauty of Darjeeling.
Besides providing a chance to escape into nature, trekking is a character building activity – providing both psychological and physical exercise. It should be a bucket list item.