12 Best Wildlife Tourism Destination in India
Posted on September 22, 2018 by ghoomophirosisters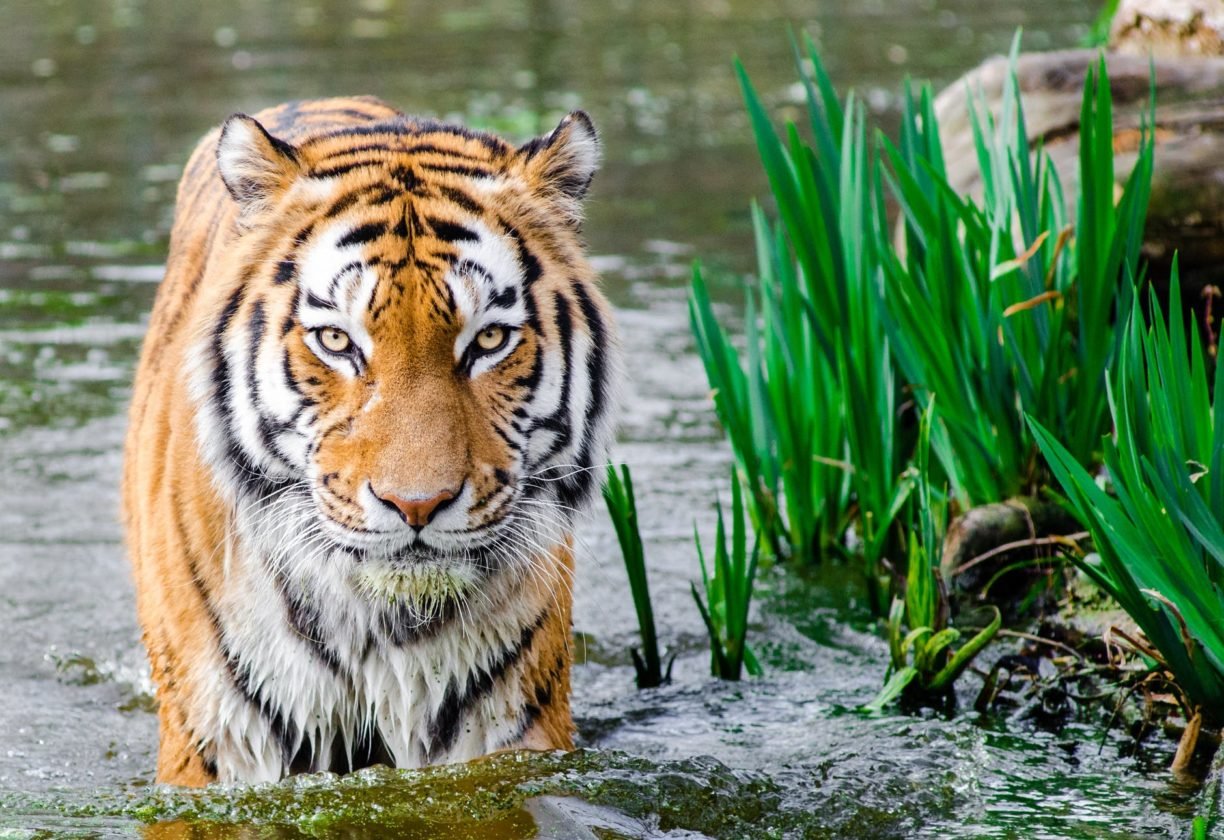 India is one of the 17 megadiverse countries of the world with more than 120 national parks, 18 Bio-reserves and more than 500 wildlife sanctuaries across the country. It contains four of the world's 36 biodiversity hotspots – the Western Ghats, the Eastern Himalayas, Indo-Burma and Sunda Land. We are home to rare species like Bengal and Indochinese tigers, Asiatic lions, snow leopards, Indian and Indochinese leopards, clouded leopards, numerous species of Deer, including Chital, Hangul, Barasingha; the Great Indian Rhinoceros, the Indian Elephant and, believe me, this list can go on and on.
Naturally, such diversity of wildlife attracts tourists from around the world looking for exotic adventures. Wildlife tourism means a chance to go on a jungle safari, jeep safari, bird watching, boat safari, elephant ride etc.
The following are some of the beautiful wildlife spots to be found in India:
1. Corbett National Park
Created by hunter-turned-conservationist, the first National Park of India is in Uttarakhand and is popular for Tigers and Great Indian elephants. On your lucky day, you may also spot a white tiger.
2. Ranthambore National Park
Once a hunting ground for the Maharajas, the National Park situated in Rajasthan is now a wildlife conservation park, this park is most its Tigers and birds.
3. Bandhavgarh National Park
The National Park located in Madhya Pradesh has the highest diversity of Bengal Tigers.
4. Sundarbans National Park, West Bengal
Spread over 54 islands located at Delta of two great rivers – Ganga and Brahmaputra, the UNESCO World Heritage Site is famous for its Royal Bengal Tigers. The place gets its name from elegant Sundari trees.
5. The Great Himalayan National Park, Himachal Pradesh
This National Park starting from Kullu is famous for the musk deer, snow leopard, primates, Himalayan pit viper.
6. Nanda Devi, Uttarakhand
Adjoining the equally beautiful Valley of Flowers, the National Park is famous for Asiatic black bear, blue sheep, Himalayan musk deer.
7. Hemis National Park, Jammu Kashmir
The highest National Park in the country is famous for being home to several endangered species the Asiatic Ibex, the snow leopard, the Tibetian wolf, the red fox.
8. Gir National Park, Gujrat
The chance to spot Asiatic lions and other exotic animals aside, Gir National Park also offers you a chance to go boating in many of its lakes.
9. Bannerghatta Biological Park, Karnataka
This National Park located in Banglore has an elephant sanctuary and, hear! Hear!!, a butterfly park.
10. Kaziranga National Park, Assam
The UNESCO World Heritage Site situated is famous for its Great One-horned Rhinoceroses.
11. Keoladeo Ghana National Park, Rajasthan
AKA Bharatpur Bird Sanctuary, this UNESCO World Heritage Site is known for the diversity of the birds. The safari options here do not include jeep but you can have the option of seafaring on foot, cycle or rickshaw.
12. Khangchendzonga
The National Park of Sikkim is famous for being home to red Pandas.
Some other amazing wildlife tourism spots:
Kanha National Park, Madhya Pradesh