How to survive Layovers
Posted on October 22, 2018 by ghoomophirosisters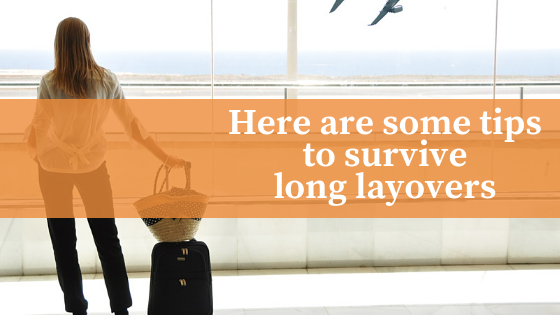 As travel addicts, we are often prone to suffering from financial crisis. And we like having all the fun our tourist destinations to offer so we try to cut on the logistics. Often it means preferring cheaper flights over the more comfortable ones. And so we decided to look for cheap flights to New York when we traveled there. The one we took had a five and a half hour layover at Heathrow Airport (LHR) in London.
Now we know that, like most normal people, you hate layovers, but we love them – they provide such an easy opportunity to have some fun. There are of course several ways to survive these long layovers. You can just pick the book you had brought specifically for times like these and start reading or write something (we always carry our notebooks with us, though you can use mobile handsets we are old fashioned that way) – of course both reading and writing might be difficult in the  noisy environment of the airport but once you get used to noise you can focus much more easily. Or you can play some mobile game or you can just start listening to music on your headphones. You can just catch up on your sleep (of course you must make sure not to lose your luggage). You can also just Google about your destination or about anything else. Some airports also have fitness centers which let you exercise (if that is your thing, we recommend only doing relaxing and light exercises) or you can use a combination of all these things ….. but those are the kind of things you can do at home too. Right? I mean we were in London. That is L. O. N. D. O. N. We wanted to spend our time doing something that can only be done in London – having a real adventure in London.
We would have left the airport and tried some local restaurants but then you have to go through the whole security procedure once again on return in time to make sure you have completed the procedure and are in your seat in good time. We hate security procedures. And with such a fast ticking clock, we decided all in all it won't be worth it. So we did the next best thing we could.
Now as you know how we love connecting to new people – especially people from other countries and other cultures.  At Heathrow Airport, we made friends with an English family. We were introduced to the family by their little girl, Suzanne. The eight-year-old won our affection with her smile. And we just couldn't help talking to her. She was so innocent and well mannered that we couldn't be congratulating her parents for raising her so well. They thanked us and asked us a few questions. Next thing we know we were chit-chatting while sipping on our coffee. They are a lovely couple, finishing each other's sentences and all. We ended up making friends with them and clicking several snaps – a perfect Instagram story you know. We shared several stories with each other. They told us about their love story, about what fund they had when they were together in college etc while we shared our travel adventures with them. Unfortunately, they were traveling in a different class so we had to separate when it was finally time to board. We were actually disheartened when we got the boarding call. We took our leave kissing Suzzane on her cheek. We just love layovers.