12 Most Beautiful Places for Hiking in India
Posted on November 14, 2018 by ghoomophirosisters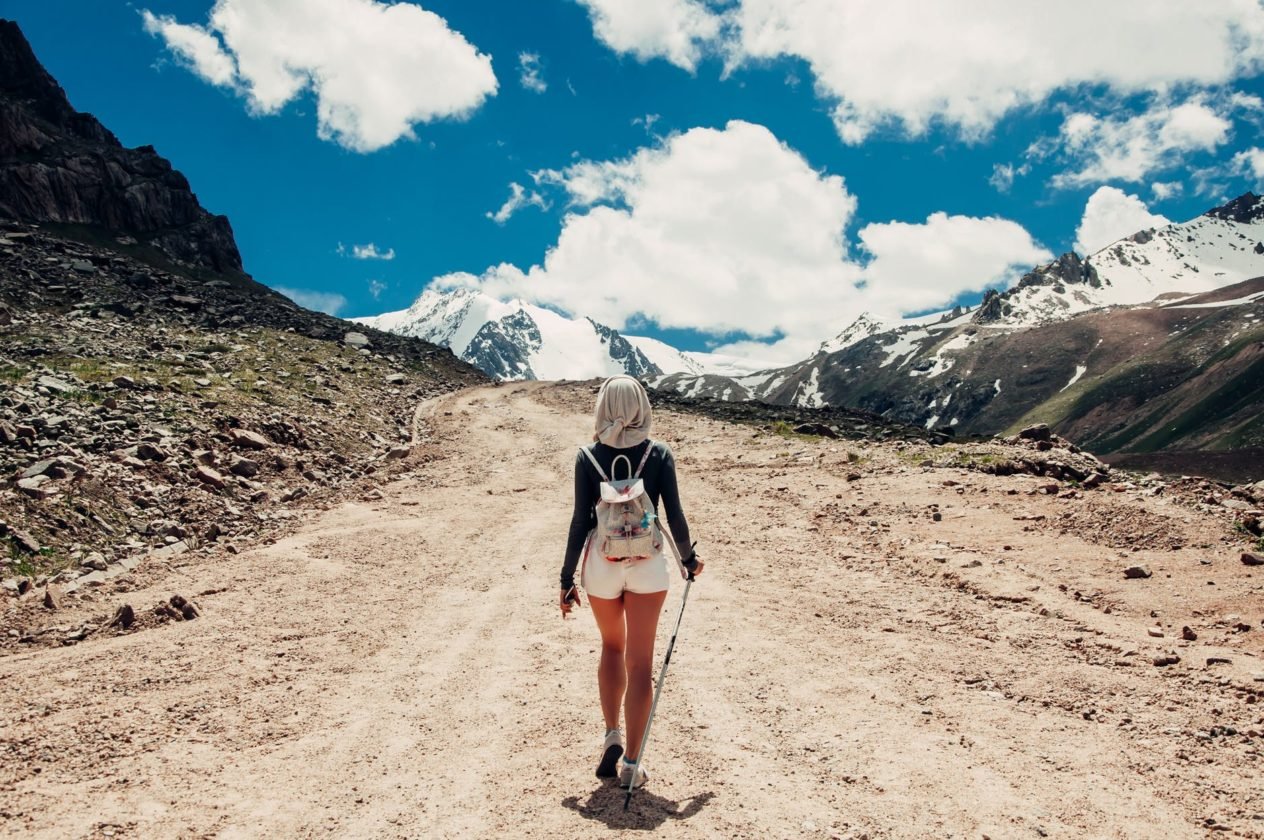 The best way to enjoy the beauty of a place – whether it is natural beauty or the people and culture of the place we are talking about, is hiking. India offers some of the most beautiful Hiking tracks in the world. Some of these are:
1. Doon Valley Trek
Located inside a cradle shape valley, this 50 m long Har ki Doon trek offers you the sight of beautiful forests, Tamsa river, and amazing Himalayan fauna.
2. Clouds End Trek
The trek or, rather, treks get their name from Mussoorie resort, Clouds End. The Oak and Deodar forests surrounding the resort are the treasure for hikers. The place offers opportunities for several other adventures including horse riding and camping.
3. Tiger Hill
The West Bengal trek is best seen during early dawn when mountains are painted in beautiful colors the way only nature is capable of doing. The trek offers a chance to walk through tea plantations of Darjeeling.
4. Darjeeling to Kurseoung trail
The one-day Hiking trail in West Bengal via old Military road is popular for Buddhist monastery and coffee plantation.
5. Nagalapuram Trek
The trek located in Chittoor, Andhra Pradesh is popular among trekkers for proving with clean water pools and hiker friendly climate. You will always be walking along streams and be able to enjoy amazing sights.
6. Araku Valley Trek
Located between Vishakhapatnam and Hyderabad; this valley spread over 36 kilometers of Eastern Ghats, offers a chance to enjoy pristine waterfalls, forests, and hills. You will come across tribes who still inhabit the valley and be able to observe their culture.
7. Manali
The Himachal Pradesh city is full of several treks of varying difficulties, all offering nature's parallel beauty to behold.
8. Seven Sister Trek
This Himachal Pradesh trek is one of the easy ones and offers a chance to see beautiful apple orchids and ancient Hindu temples.
9. Chembra Peak
One of Kerala's most popular hill station, Chembra offers an easy 9-kilometer hike and a chance to enjoy the pristine beauty of Western Ghats.
10. David Scott Trail
The best way to enjoy Meghalaya's spectacular beauty is this Shillong trail. Initially set up as a route for trade between Cheerrapunjee and, what is now, Bangladesh, this trail has long since been a great attraction for hikers.
11. Rajmachi Ford
The twin fords created by Marathas attracts those interested in history while the trail to the ford itself attracts the nature lovers. The best time to go hiking is June to August when temporary waterfalls and fresh greenery adds to the beauty of the trail.
12. Chidya Tapu to Munda Pahar trail
Port Blair's Chidya Tapu is best known for its beautiful birds and beaches. At the other end of this half-a-day trail is Munda Pahar lighthouse which is now closed. Passing this lighthouse, you are welcomed by cliff known for beautiful Pacific Ocean view and Sunsets.
Nature is kind in spreading its beauty throughout our country, it is time to go bag packing and be her much-deserved audience.