Do's and Dont's for solo female travel!!
Posted on November 12, 2018 by ghoomophirosisters
So you're a female traveling solo in India? Here's what you should know.
Despite popular belief, India is actually a great place for females to travel solo. India has separate sections reserved for women in transportation, family corners in restaurants and people tend to trust a female traveller more and are eager to take her in and help her out. But with the patriarchal mindset of people and growing cases of eve teasing and harassment, it is better to be prepared. Here are some basic Dos and Don'ts for females traveling alone in India (whether they be of Indian origin or foreigner):
1. Always be prepared and carry the basic maps, food, water and first aid kit with you. You don't want to be lost and have to depend on someone else in such a situation. Invest in a guide book and that would always be a great help. Be self-reliant because your safety is in your own hands.
2.    Be confident and strike conversations. You would be amazed at how helpful people can be after just one smile and sometimes you discover amazing things by talking to the locals around the area. Everyone will be a stranger to you until you strike up a conversation. Yet, if you feel uncomfortable, it is okay to be rude and walk away. Indians feel very accepting of an alone woman traveling and would be warm and welcoming.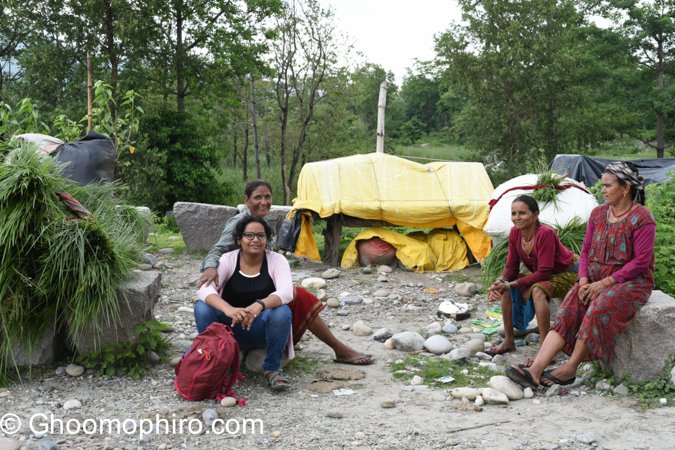 3. It is better to pack light and carry a simple backpack that you can take everywhere. Avoid the hassle of big luggage that might spoil your fun experience. Moreover, you can wear the backpack on your front to avoid typical eve teasers from copping a feel.  Only carry the necessities and avoid carrying things you can easily find where you're going.
4.Do a little research about the culture of the area you are visiting. Avoid behavior that is frowned upon, like smoking right in front of a temple or any religious place. And while entering a temple or any other religious place, dress modestly.
5.    Be careful while booking a hotel and either depends on a friend already in the area or a highly reputed hotel chain. If you try to book the cheapest room, you might end up in an unfriendly neighborhood. See if there are other female travelers or families staying in that hotel. That is the best indication of whether it is a good hotel or not. Or have someone meet you at the bus stop or the railway station if you are arriving in the middle of the night. Maybe someone from the guesthouse where you are staying.
6.    Try to do most of the traveling by daytime and avoid traveling or exploring at night. And if you do wish to look upon the nightlife, it is better to have a safe means of transportation on hand. If your taxi or rickshaw driver insists on bringing a friend along, say NO or switch to another cab. It might sound paranoid but it is the best course of action. 
7.    At least have one person with whom you keep in touch, be it a phone call or a text. Tell them about all your plans and your location. Use a local sim card as it would cost you less. Send them regular updates about the places you are visiting or where you are staying.
8.    Always carry photocopies of your important documents like passport, visa etc. You don't want to lose anything that important but it is a possibility, in which case, you should be prepared.
9.    Though some cities in India have become more open to fashion, yet it is recommended to dress modestly to avoid unwanted stares. Chose your outfit based on the local females, or go with the usual T-shirt and jeans. Avoid wearing clothes with low necklines and miniskirts to avoid unwanted attention. Especially while traveling on buses and trains, as you will become the starting spot of every person.
10.    Carry a book or earphones with you, to avoid unwanted conversations with people. People can be extremely chatty with tourists, so if you wish to not indulge in such conversations, plug in your earphones or pretend that you are calling someone.
11.    Most of the harassment and unwanted groping happens at what we call 'party spots'. Try to avoid drinking in public and these crowded spots or night parties. Beaches are also a no-go for long walks at night.  Eve teasing is a major problem in India and you can always report it to the authorities.
12.    Finally, remember to raise your voice if you come across a situation where you feel unsafe. Most men would back off in such a situation. Moreover, the people nearby would try to help out. If you let the people around you know about the situation, the person would feel embarrassed. You can also involve police in extreme cases.
So that is a complete list of things you should keep in mind while traveling alone in India. But don't let this scare you. India is a magnificent place and a country that will ruin traveling for you because there will be no place that would ever compare to the fun and craziness. 
Drop us a note at ghoomophirosisters@gmail.com and plan your trip to India.