Top Ten Things to do in Odisha
Posted on December 24, 2018 by ghoomophirosisters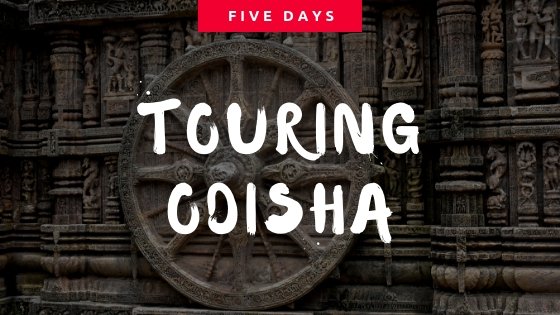 Odisha combines many kinds of tourist attractions in itself – the tribal culture, the ancient Hindu temple famous for both their religious importance and art and architecture, sea beaches, Wildlife spots etc.
I had a lot of fun visiting this tribal state and it is impossible to catalog all the fun things one can do here but here is a list of ten things I loved doing most.
1. Temples
Odisha's popularity as a tourist destination lies with its golden triangle for the most part – Bhubaneshwar, Puri, and Konark. All these three cities are in turn famous for their temples. Thus we start off with these amazing temples
Konark Sun Temple
The Konark Sun temple has been declared UNESCO world heritage site and one of the seven wonders of the world. The temple is built in shape of a huge chariot with twenty-four giant wheels (showing either twenty-four hours of a day or two aspects (Shukla and Krishna Paksha) of twelve months and twelve giant horses. Though much of this temple is now ruins, the reliefs and sculptors of the temple still make it one of the most popular landmarks of Odisha. I couldn't help feeling proud of the grandeur of Indian architecture when I visited this temple Kama craving on the walls of this temple has got a lot of attention during the British rule and gave me goosebumps.
Jagannath Temple
One of four Dhams of Hinduism, Jagannath Puri, is one of the biggest attractions for religious tourism in India. It is one of the four sacred Dhams of Hinduism. Though the temple was crowded, the architectural beauty and spiritual peace, the visit gave me made it more than worth it. I was at just the perfect time to see the Rath Yatra, an annual festival, though the occasion might have added to the crowd of pilgrims too
Temples of Bhuvaneshwar
Bhubaneshwar (literally 'king of land') is the capital of Odisha. Its old name meant 'temple city' and it really is the temple city of India. The city is divided into two part – the temple city and the more developed urban parts.
It has been said there are more than a thousand temples in the city. Now that was too many for me but, I wasn't obviously going to miss the best ones. Lingaraj temple takes the cake of all the temples here – it is third best temple after Konark Sun temple and Jagannath Puri temple. However, there were some other temples that I will recommend if you got the time – Parashurameshvara Temple, Ram Mandir Rajarani temple, Mukteswara temple etc.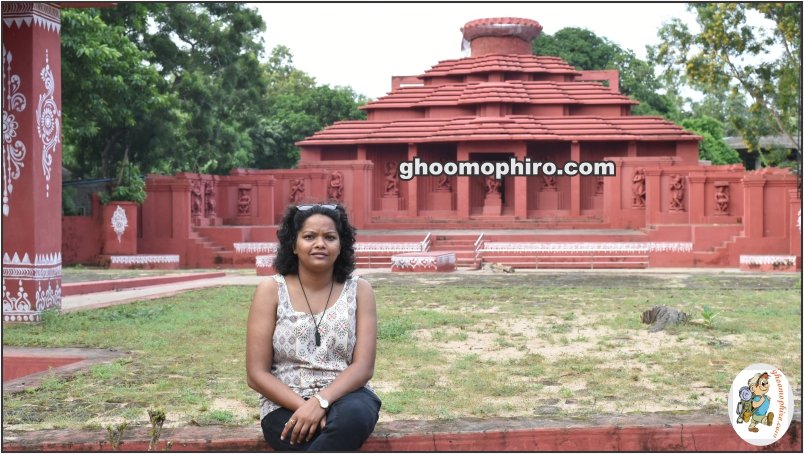 3. Sea Beaches
After having too much of humanity at Jagganath temple, I thought a sea beach evening was in order. And a sea beach was available only a few minutes away. The four hundred and sixty kilometers long coastline of Odisha have plenty of beaches to offer and Puri sea beach is one of the busier ones but it also offers all the comforts that come with commercialization.
If you are looking for a more quiet beach, away from commercialization and urban noises, there are a bunch you in Odisha you can try. Some of them are Balramgadhi Beach, the Astranga Beach, the Paradeep Beach, the Pati Sonalpur Beach and Gopalpur sea beach. I can not forget the experience which Astranga beach and Sonalpur, in particular, left me with.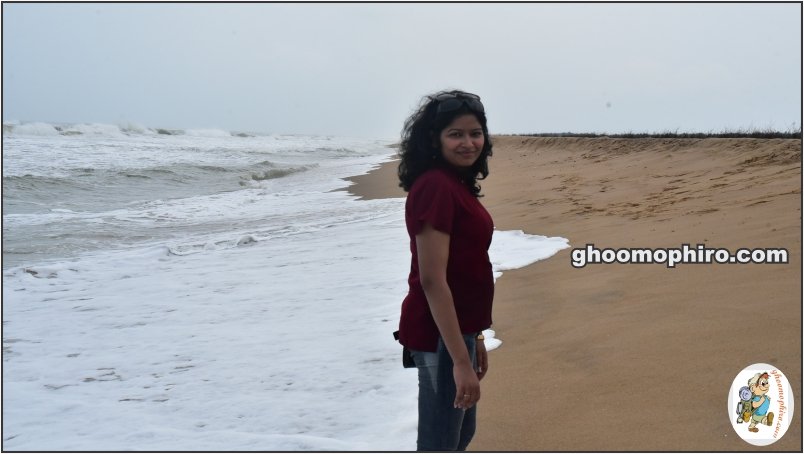 4. Chilika Lake
There are many lakes in Odisha like freshwater Ansupa Lak of Cuttack, Kanjia lake etc but all of them fade away when compared to delights that Chilika lake had to offer. It had dolphins!
Chilika Lake is the largest coastal lagoon of India and, also, the second largest lagoon in the World. It is home to several spices of migratory birds and rare and endangered Irrawaddy Dolphins, Looking at those pretty dolphins here was the best thing I did in all of my Odisha tours.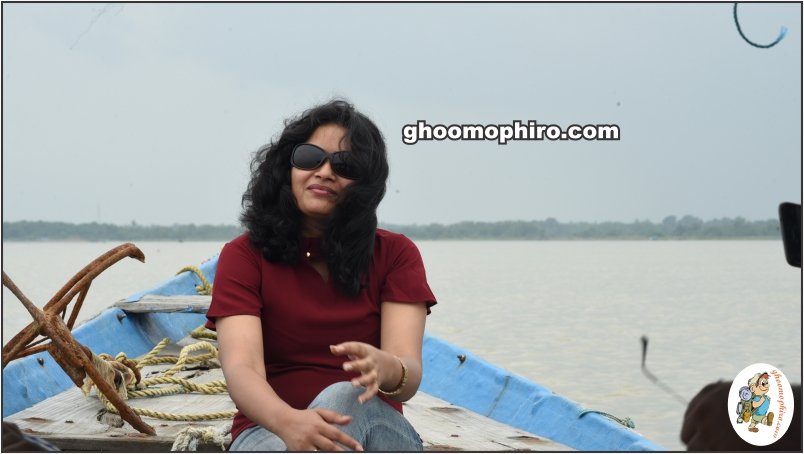 5. Exploring Wildlife
Orissa is just as much about wildlife as it is about arts, history, and temples. There are several venues to explore for wildlife enthusiasts – National Parks, Wildlife Sanctuaries, Animal reserves, Zoos Wetlands etc. Personally, I loved the Silipal National Park and Bhitarkanika's wetlands.
Silipal National Park
Located in the Mayurbhanj district  Silipal National Park of Odisha is an elephant reserve. Several Royal Bengal Tigers,  Wild Indian elephants, Indian Bison, Chausingha etc find their home in this amazing National Park.
Another thing that I enjoyed extremely is Barehipani Waterfall at Baripada. At about 400 meters, this is the tallest waterfall of Odisha and one of top ten tallest waterfalls in India
Another waterfall, Joranda Falls is located close to it. Khandadhar Falls of Sundagarh is also popular.
Bhitarkanika National Park
Created by river delta of the Brahmani and Baitarani rivers in Bhitarkanika National Park, Bhitarkanika Mangroves is one of the largest Ramsar vegetations in India. It is a mangrove swamp and home to several endangered species like Indian python, Saltwater Crocodile, White Crocodile, King Cobra etc. The sight of White Crocodile gave me goosebumps!
Nandankanan Zoological Park
There is also the Nandan Kanan Zoological Park in Bhubaneshwar. The zoo and botanical garden enshrine rare Asiatic lions, Indian crocodilians, big rock Pythons, White tigers etc. There is an aquarium too and a reptile park which is guarded by Tyrannosaurus Rex.
6. Caves of Khandagiri and Udaigiri
These caves, which are home to an ancient monastery, had some of the most splendid images that I have seen in Odisha outside of Konark Sun Temple and are much older than that belong to golden ancient ages of the country. The scenic beauty from the top of hills is itself splendid. Remember to beware of monkeys and carry your bottles. Start in time to be able to enjoy the sunset from the top of the hill.
7. Dhauli Giri
Visiting Dhauli Giri made me literally feel that I have time traveled to India's ancient part. The site is historically important, as it is the place where the famous Kalinga war is supposed to have taken place. The war that melted the heart of King Ashoka, making him go all non-violent and Buddhist. The edicts of great Ashoka were the best things for me especially the Shanti Stupa.  Among other attractions were Budha statue, Shiva temple, and white peace pagoda.
8.  Museums
Odisha boasts of rich history and this history is celebrated in a number of museums here.
Odisha State Museum in the capital holds several treasures – Palm Leaf Inscriptions, paintings done in traditional style etc.
Tribal Research Institute Museum, which is also known as 'Museum of gives you a chance to observe and study tribal art and artifacts, displayed in its five different parts. These parts are – Personal Adornments in first Hall, Belongings, Arts, Paintings & Photographs in second Hall, Hunting & Fishing Implements & Weapons of Offence and Defense in the third hall, Household Objects and Agricultural Implements in the fourth hall and Dance, Musical Instruments and Dhokra Items in the fifth hall.
If you aren't old school, when it comes to art, we recommend the Modern Art Gallery which is full of little treasures of modern art.
All the above museums are in Bhubaneshwar. The capital city also has the Regional Museum of Natural History which displays taxidermy of different animals.
9. Hirakund Dam
There are a number of small dams in Odisha. A couple of them provide ready spots for a picnic with family and friends. Hirakund Dam though has a grandeur of its own. I was left awe-struck by its vastness. It stands on Mahanadi river at fifteen kilometers distance from Odisha. The surrounding vegetation combined with vast amounts of water stored in the dam creates a very awesome view.
10. Go Shopping
Bhubaneshwar is one of the first planned cities of India. And its urban half has a lot of awesome shopping points. There is the phrase I market, which is most popular among the middle-class shop alcoholics for its cheap products. You can buy clothes, electronic accessories, makeup products, cosmetics etc here at the cheapest rates. Another market for budget customers would be Station Square. There is also a market specifically for sarees – 'Saree Mandir'. When shopping in these markets, be prepared to bargain – as the shopkeepers put high prices anticipating that you will bargain. Also, be extra careful with your valuables.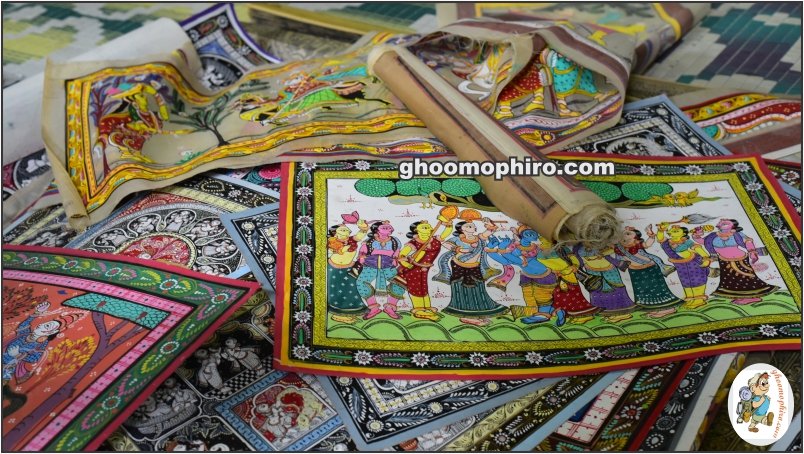 Handicrafts Villages
If you are looking for souvenirs let it be something artistic – Patthachitra paintings or palm leaves carvings or other such handicrafts. Raghurampur, a village just fourteen kilometers drive from Puri is devoted to making the most beautiful handicrafts – from Palm leave inscriptions to Stone and wood carvings to wooden toys. It is definitely worth a visit for every art lover. Shop for something – and spend some time window-shopping the handicrafts on display. Another village Pipli, thirty-eight kilometers from Puri, is devoted to colorful applique work. This can be a good place to get beautiful decorative items, handicrafts, personal accessories etc. We recommend a visit to these villages as it will also give you a chance to look into the village life of the state.
And of course:
Try Street Food
I can not visit a place without trying its street food, it just won't feel complete. For a foodie, there are delights of seafood available at sea beaches and pure vegetarian cuisine offered at major restaurants. But streets food everywhere is just yummy! And Odisha has several of its own local delights to offer in this regard.
There are several other amazing things that I did there, so many amazing places to see – Sishupalgarh-a ruined fortification, Lalitgiri-a Buddhist complex, Second Mahanadi Rail Bridge to name a few. And of course, you can go shopping as well. There is a flea market in a phrase I, a great place for budget shopping. There is also a saree mandir, market devoted entirely to sarees. I so, so, so wanna talk about them but I had resolved, it was a stupid thing, to go on a word diet and so am limiting myself to merely those ten things.