Hotel review – Solang Valley resorts
Posted on February 11, 2019 by ghoomophirosisters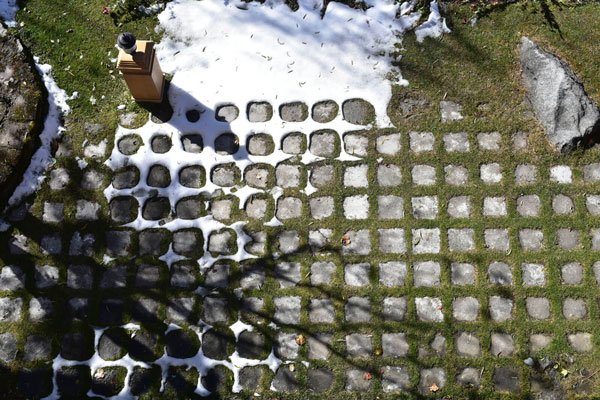 During our tour of Solang Valley, we decided to stay in stay in Salang Valley resort. We selected it as our
accommodation because it is only eight kilometers away from Inter State Bus Station. It is also a mere
nine kilometers from Manali Bus Station and a mere twelve kilometers from famous Hadimba Temple
and Manu Temple. If you are traveling by air, it is forty-one kilometers from Bhuntar airport. It is also a
mere fifty-one kilometer from Rohtang Pass.
When to Visit?
This is a place you can visit all times of year – and it offers different attractions at different times. In
summers, you can find a break from the summer heat in the cooler temperature of the place; enjoy
paragliding. Gondola etc as well as the sight of the majestic Himalayas in its lush green beauty. In winter,
you can find snow, the beautiful Himalayas in their snow-clad majesty as well as enjoy sports activities
like skiing and skating. Since we wished to try our hands at paragliding here, we chose a summer time.
We recommend checking on the Valley's weather forecasts before planning your trip.
Location
The hotel is situated at a height of 8500 ft and is just the place to be in if you are interested in cold
weather, Himalayan mountains and beauties of nature. The prime location ensures that you are always
surrounded by the holiday-ish atmosphere of tranquil hills. The sight of the majestic Beas river flowing
nearby is another major attraction. There is, after all, no point in going on a vocation if you travel all that
far to be surrounded by rush-and-noise of another city. That is why we recommend Solang Valley over
Kullu Manali, its being located much further away makes it a more exquisite holiday location and makes
it off-beat. The negative aspects of tourists spots like waste problems, resource wastage etc haven't yet
plagued the Solang Valley.
How to reach?
By Air
The nearest airport to Solang Valley resorts is Kullu-Manali Airport in Bhuntar. The airport is around 63
kilometers away from the resort and this distance can be covered by a cab or taxi. It takes two and a hours
to reach the resorts. We took a cab and the journey through the hills was itself an amazing experience.
By Train
The nearest railway station to Solang resorts is Joginder Nagar Railway Station. It is situated at a distance
of 175 kilometers. You can easily find a cab from the station.
By Road
While both airports and railways stations are located at so big distances. The bus service is good. A big
number of buses journey from Delhi to Manali daily. From Manali, you can take any local transportation.
Rooms
We reached the hotel around eleven in the night but thankfully it has a twenty-four-hour front desk
service to help the customers. We loved our rooms – they were well lit and spacious. They had a simple
tranquil beauty in their interior. Our room had a balcony and was equipped with a heater, a flat-screen
satellite television, and even a tea/coffee maker. The bathroom attached to our room had a shower. The
wifi worked really well – and this is relevant, as there are often network problems at such altitudes. The
room service was prompt and friendly, though admittedly we didn't use a lot as we preferred eating the
in-house restaurants.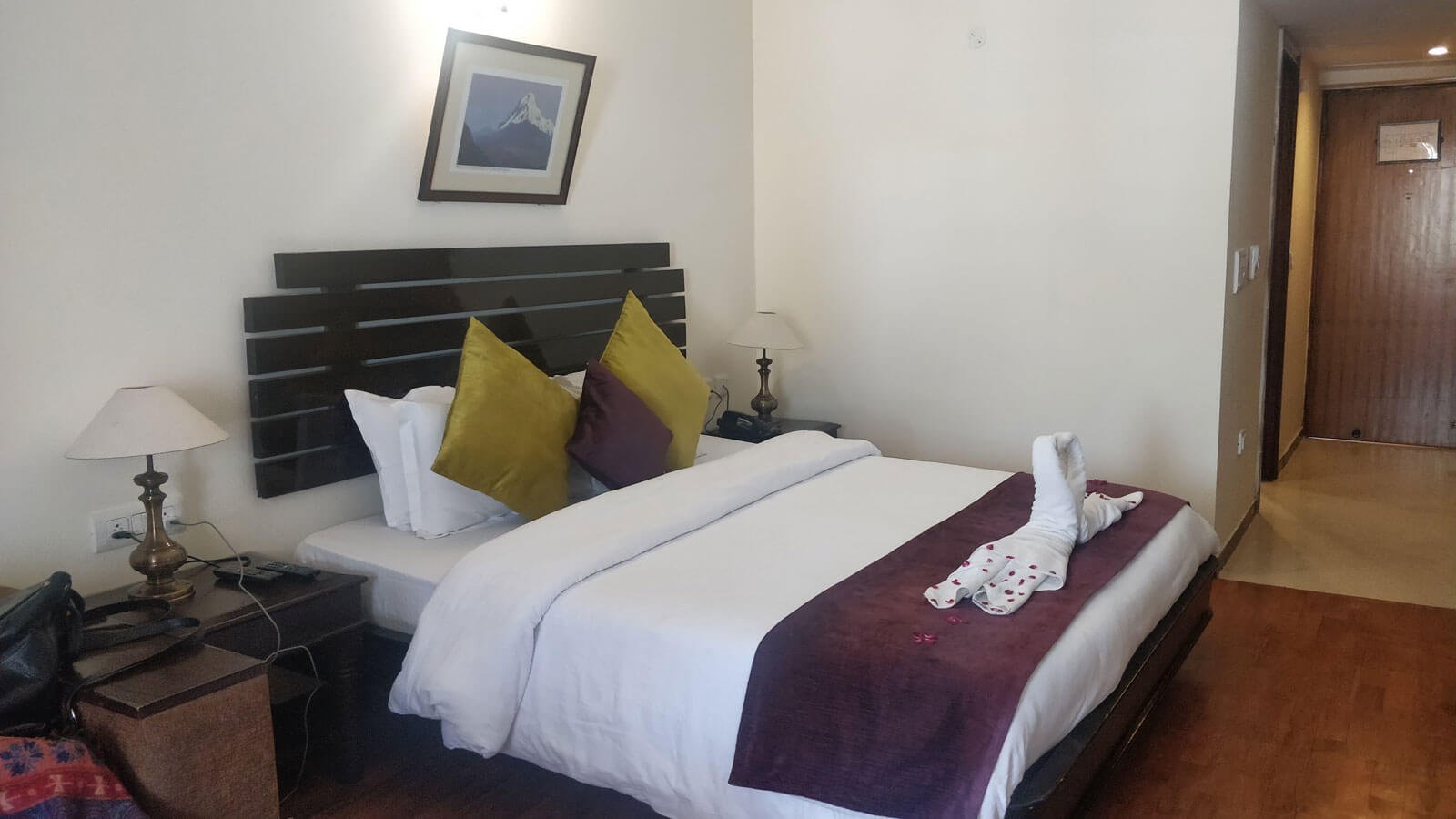 Facilities
You get all the basic services like the breakfast buffet, laundry etc and much, much more – concierge,
garden, equipped gym, a children's activity corner, pool tables, video games, board games, table tennis,
skating etc to name a few. You also get a meeting place. And you can use the desk service to arrange for
car rental and day trips. And, of course, there was free wifi in public as well as private areas.
We got a very relaxing massage at massage parlor before leaving the hotel – it was so relaxing and took
away all our tiredness. They also have a fitness center to boost.
Staff
The staff was full of nice and friendly faces. The workers were quite helpful and efficient at their work.
The front desk, in particular, is really efficient at its job
Entertainment
The thing we loved the most though was the evening entertainment. A live performance of a Himachal
folk dance was the main attraction. And the experience was exquisite. We would recommend you to try
the hotel once – just to be able to enjoy the entertainment.
Food
And of course, food. How could you forget the food! If you hate walking out to eat, this is the place for
you. There are two multi-cuisine in-house restaurants, Dhaam and Kalaar, within the hotel and it offers
amazing varieties of Indian, Chinese as well as continental food. And there is an in-house Italian
restaurant, restaurant Gazebo, which is where we took most of our meals during our stay. And if you are a
romantic type, there is an open-air restaurant by the riverside – perfect for candlelight dinners, and a
magnet for lovebirds. The hotel breeds its own trout. It was an amazing experience to catch trout for
ourselves and seeing it cooked before eating it.
There is also an on-site bar called Little Malana which offers several refreshing beverages. And yes, if
you are too lazy even for that, the room service is available too.
Nearby Attractions
The beautiful Salong Valley from which the hotel drives is itself a major attraction. You can go
paragliding, skiing, skating, quad biking and snowballing. If you are with a loved one, you should
definitely try zorbing. We have tried our hands at a few of these things and plan to return in good time to
try our hands at others too. The life at the resort itself is an experience – a chance to enjoy the tranquility
of mountains and to lie beneath the stars was what made it so awesome. We also recommend visiting
local shops to buy some local handicraft products as souvenirs. The Great Himalayan National Park and
Rohtang Pass are some of the somewhat distant attractions that can be seen in one-day trips from the
resorts. If you plan to visit Rohtang Pass, secure a ticket in advance. Handimba Temple and Manu temple
are some of the popular nearby temples.
Prices
Given the number of facilities on offer, one can easily guess that prices are on a bit higher side. However,
the luxuries on offer totally make it worth the money spent. You can expect a room in this three-star hotel
at a price between 9000 to 10, 000 INR. Moreover, the price is also justified by the fact that the hotel is
like an oasis of urban facilities amidst beautiful yet harsh mountains. If that is your budget, the Solang
Valley resort is the perfect place for you.
Conclusion
In conclusion, we will definitely recommend the Solang Valley Resorts to anyone visiting the valley and
Solang valley to anyone who is looking for a hill station to visit. The hotel might be a bit pricey but the
experience is more than worth. It doesn't surprise us that it has enjoyed so high ratings from guests
everywhere and that it has gained so many awards.