Top 10 Souvenirs to pick in Singapore
Posted on March 25, 2019 by ghoomophirosisters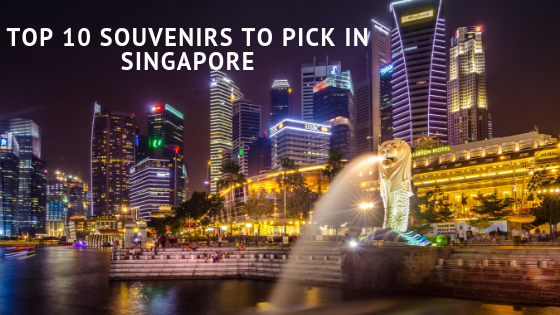 The lion city of Singapore is one of the biggest tourist magnets of Asia – and very rightly so, its rich history has made it a salad palate with ingredients of many major Asian as well as European cultures. One of the city's major tourist attractions is, thus, the souvenirs you can buy in it.
Here Ghoomophiro brings you a list of top 10 Souvenirs to pick in Singapore:
1. Souvenirs that comprise of miniature Merlin
Singapore is anglicized version of city's original Sanskrit name 'Singha Pura' which literally means Lion city. Thus, we don't think we will surprise anyone that the official mascot of lion city's tourism department has the head of a lion. Merlin is a man-made creature that has the head of a lion and the body of fish and the obvious choice for being the first in our list of Top 10 Souvenirs to pick in Singapore. While the lion head of Merlin is representing the city's original name, its fish body shows the city's origin as a fishing village.
You can find miniature Merlin statuettes both as individual objects as well as products that are shaped like Merlin – key chains, picture frames, can openers, lighters, fridge magnets, ashtrays, cigarette boxes,  coasters, chocolate, sweet, snow globes etc. You can find them almost anywhere in the lion city and they are also one of the cheapest items on this list.
2. Kaya
If tasting Kaya once doesn't turn you into a hoarder than see a tongue doctor. There is something wrong with your taste buds! Kaya is a delicious coconut jam and is widely used in the lion city as in making Kaya toast – the most popular breakfast dish among Singaporeans and thus the natural choice for being the second in our list of top 10 Souvenirs to pick in Singapore.  Kaya toast is made by filling a sandwich made of two toasted slices of bread with butter and Kaya. Kaya jam is made of a combination of eggs, coconut milk, sugar, and pandan leaves. This flavored jam can also used as a topping for some desserts and cakes. You can buy kaya jars at most supermarkets in Singapore. Kaya jam bottles are inexpensive too and we, Ghoomophiro sisters, made sure to buy a dozen of these bottles while returning from Singapore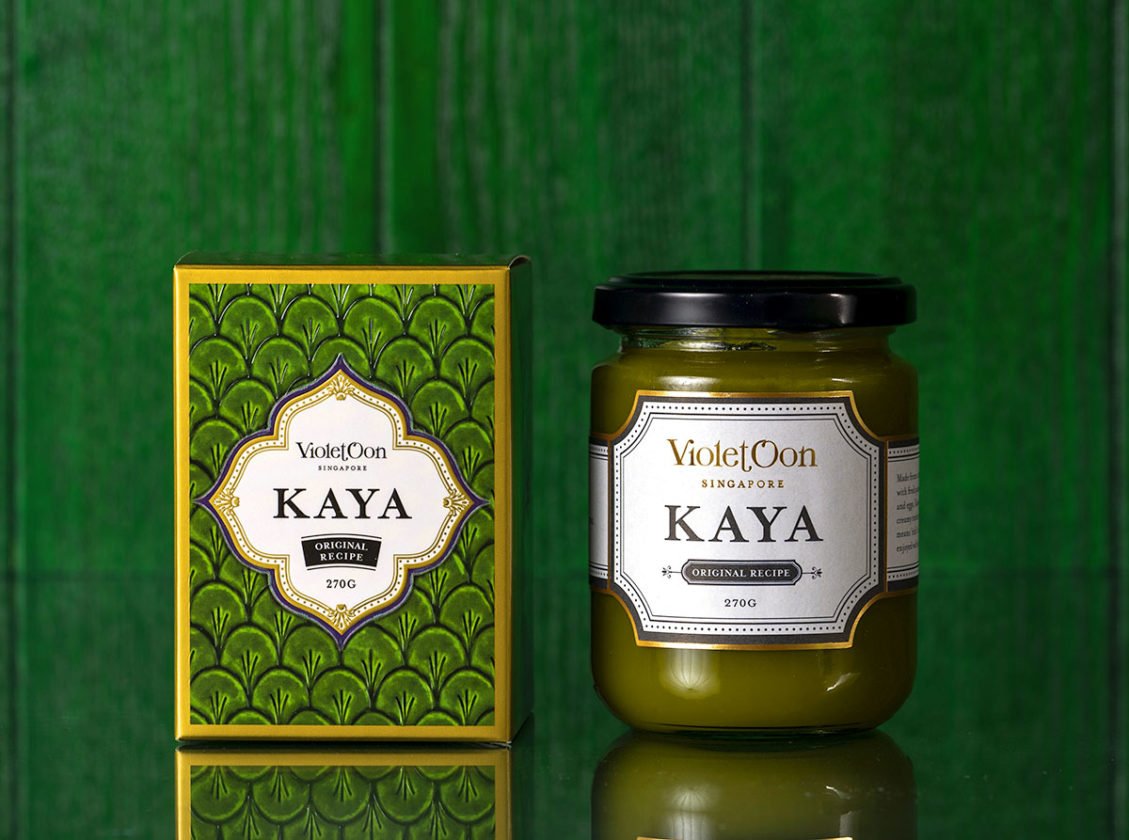 3. Bakkwa
Another souvenir for foodies to bring back home from Singapore is Bakwwa or BBQ meat. It is made of pork or beef with a seasoning of sugar, soy sauce, and spices and grilled over charcoal. A favorite among locals and tourists alike. Its local popularity can be gauged from the fact that it has become the gift that locals give to their parents and friends on Chinese New Year. Bakkwa is a bit on the expensive side in our list of top 10 Souvenirs to pick in Singapore but this only makes it a gift to bring to your foodie friends back home.
4. Laksa Paste
Another yummy souvenir for the foodies among us. Laksa Paste is another traditional Singapore food item. Laksa is a noodle soup creating by coming together of Chinese and Malay styles of cooking. Locally it is made of coconut milk, prawn paste, lemongrass, and laksa leaves. What helps it in making it to our list of top 10 Souvenirs to pick in Singapore is that you can find bottles of Laksa Paste – the ready-to-cook paste made of frozen Laksa soup base. Like other food items on the list, they can be easily found all over the island and they are inexpensive too.
5.  Orchid products
The hybrid purple Orchid is the national flower of Singapore. And this is the inspiration behind the fifth of our list of top 10 Souvenirs to pick in Singapore. In fact, you will find it on display in the form a bright flower shining through a framed glass in most souvenir shops.
Besides the flower itself, there are several other Orchid-inspired products you can find in Singapore. Orchid Perfumes from Singapore Memories can be a perfect souvenir for your dear ones back home – or for yourself. They are created by blending several native varieties of Orchid flowers. The perfumes are available in male, female and unisex varieties. And these perfumes have captivating names that remind one of their origins – Orchid by the Bay, One Degree North (Singapore is located at one degree North of Equator). We recommend buying them from Orchard road.
Or you can buy Orchid framed jewelry for a loved woman at Changi airport. The jewelry includes these cute earrings that have a glass molding with a real flower inside them. A weakness for a woman. And an inexpensive way to please a woman for men – priced as low as twenty Singapore dollars.
If you are willing to spend more money, consider buying gold plated orchid products from RISIS – made of 24k gold.
6. Singapore Sling
If your tourist destination has given its name to a drink than your tour can't be complete without tasting it, Singapore Sling is the world popular drink and it is also the national drink of Singapore. It was originally created by bartender Ngiam Tong Boon at Raffles Hotel's Long Bar in the 1930s.  Originally it included a combination of gin, cherry brandy, lime juice, orange juice, and pineapple juice. Now though you can find all kinds of varieties. The bottled version of Singapore Sling is the perfect item to appear in our list of top 10 Souvenirs to pick in Singapore
7. Peranakan Souvenirs
Next in our list of top 10 Souvenirs to pick in Singapore is Peranakan products. Peranakan is a local community that gives its name to Peranakan prints – the prints worn by, for example, Singapore Airplane. All kind of fabrics can be made from this print – dresses, bags, pouches etc for both men and women. You can also buy beaded head weaved beads slippers. We recommend Peranakan crockery and cutlery but there is going to obvious trouble with packing or delivery etc – as is often the case with such things.
8. Souvenirs from China Town
China has a major influence on Singaporean culture. So next in our list of top 10 Souvenirs to pick in Singapore is Paper cut outs. Paper cutting is an old folk art form of China. As far back as third century BC, the paper cut designs were used for ancestor worship. And people still decorate their homes and workplaces with paper-cut designs for good luck and prosperity. Another souvenir to be bought from China Town is flavored nuts.
9.  Souvenirs from TWG
The famous TWG stores offer all kind of souvenirs that are centered on the theme of tea – tea-flavored cookies in different colors, teacups, handcrafted Tea Pots (including ones with a layer of silver, gold or platinum on them), tea jelly etc
10. Pressed Pennies
The last in our list of top 10 Souvenirs to pick in Singapore is a collection of Singapore pennies. The pressed pennies are elongated pennies that are then engraved with iconic designs. You can make your own pressed pennies by using automatic penny flattening machines that can be found at all popular tourist destinations of the lion city.
We hope you liked the list. Is there anything we miss?