Monsoon ride to Faraway Renz : Another Recommendation in Uttarakhand
Posted on April 8, 2019 by ghoomophirosisters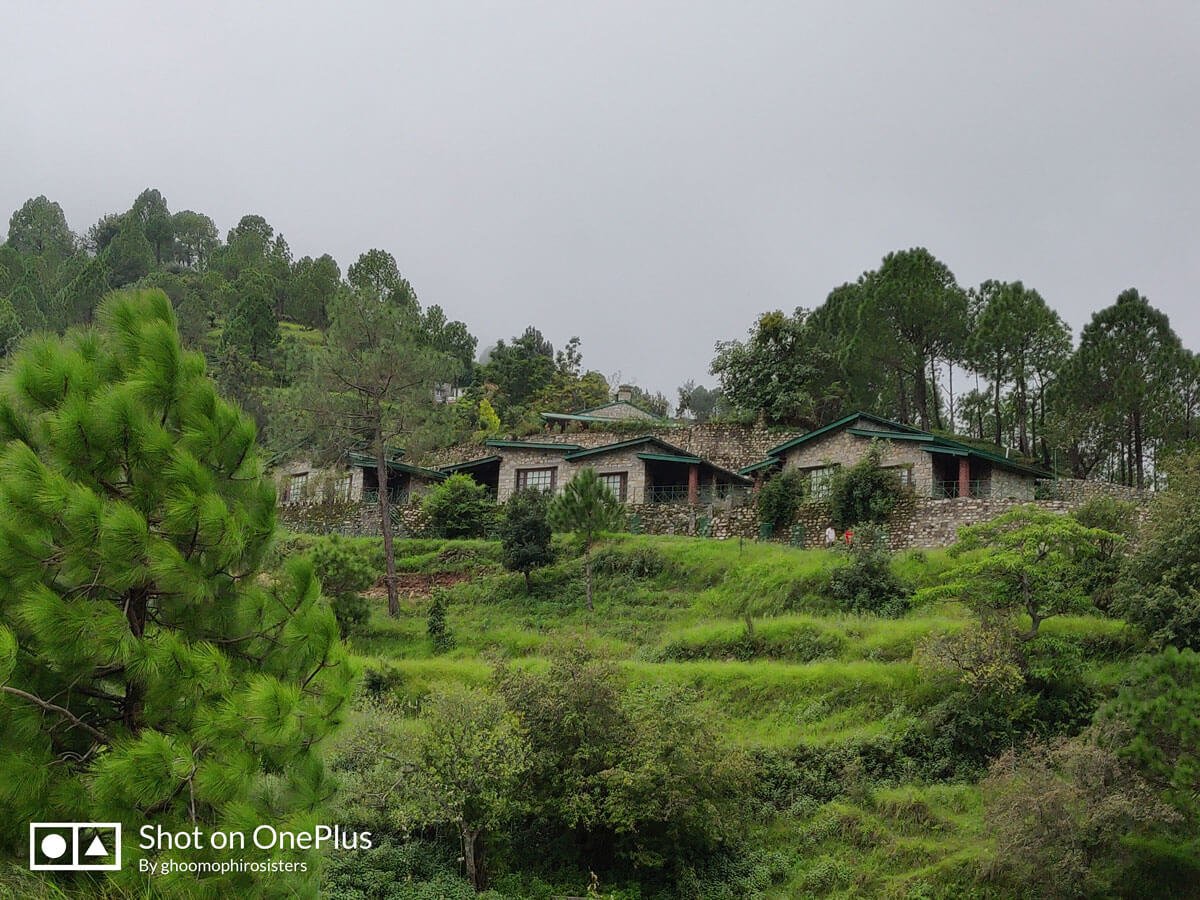 Do you keep getting that vibe to run far away from the day-to-day life, from the noises traffic make as if from despair on urban roads? If yes, Faraway Renz is just the place for you. Whether it be for some quality family time or a chance to contemplate the beauties of nature or for a chance to develop your conceptual health or a chance to pursue your artistic side or just a chance to be with yourself, Faraway is where you should go.
Started and run by Rishi Mohan Sanwal is an IIMA alumnus and his wife Nidhi Prabha Tewari  an IRMA graduate (who met while volunteering for relief after Gujrat earthquake of 2001 and left their corporate careers to follow their hearts' call), Faraway Renz rests in cradle of Himalayas on Rani Khet Highway in Uttarakhand, just 8 hours drive from Delhi, near a small village Ghatti. It is near the words just beyond Corbett National Park and will serve as the best retreat for anyone wanting to spend their time surrounded by beauties of nature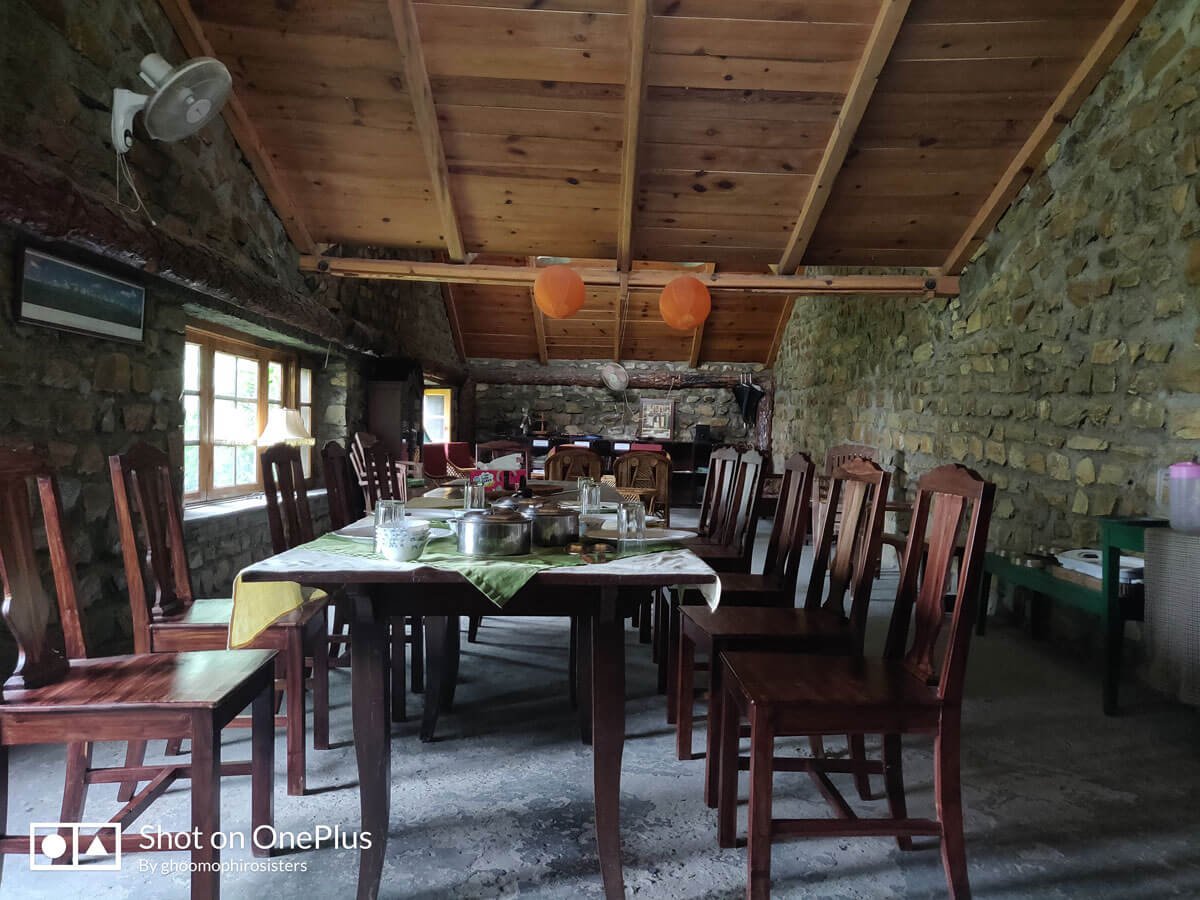 When to visit?
Faraway Renz is located at the altitude of 4800 ft. The temperature lies in quite a comfortable range most days of the year. And summers are better than winters, which when added to the advantage of a chance to see the Melas at Binsar Mahadev Temple held in June, make it the best place to go Faraway. You might also want to attend one or other programs they are in habit of organizing at Faraway and thus keep an eye on their website to see what programs are being planned.
How to reach Faraway?.
The resort is just 8 hours away from Delhi or you can catch trains – the Ranikhet Express will take your Ramnagar from where you can take a taxi to resort while enjoying the tranquil beauty of Corbett forests. Sampark Kranti and Kathgodam Shatabadi are other options. The Shatabdi will take you to Haldwani from where you can take a taxi to be at the resort just in time for lunch.
Architecture
Faraway Renz has a bungalow and six cottages – all made of stone and designed, to both add to the beauty of Kumaon Himalayan greens and to comfort its guests' enjoyment of same.
The Bungalow is built on a platform at the highest point in the resort. It is furnished just like a house made to accommodate a family of four adults and two children – two-bedrooms with attached bathrooms, a well-equipped kitchen, a drawing room, and a big private garden.
The Corner Cottage, as the name suggests, is situated on a corner of te property. It invites nature's beauty in itself with an open view of three sides – that of tall pines of the forests, a small lawn and of ever-beautiful Himalayas. It can accommodate two adults and a kid.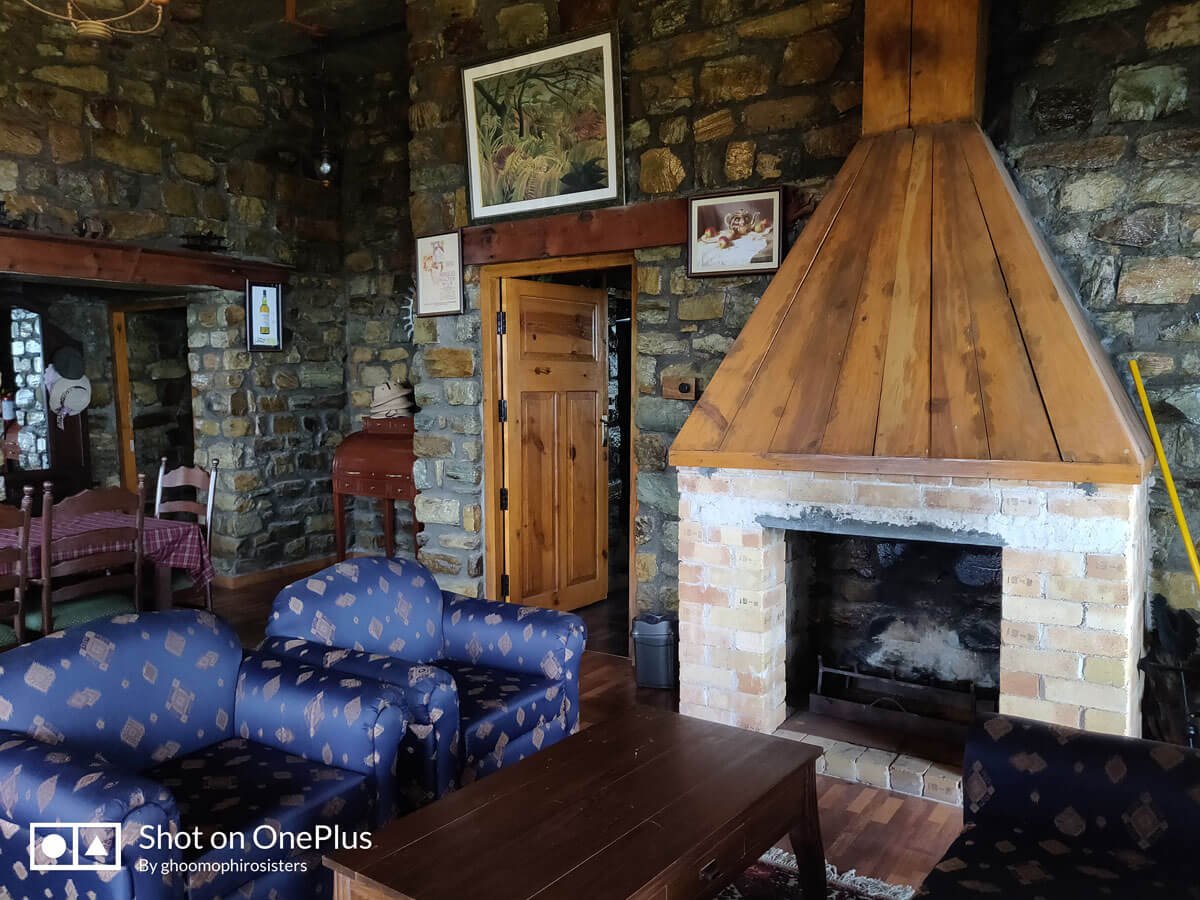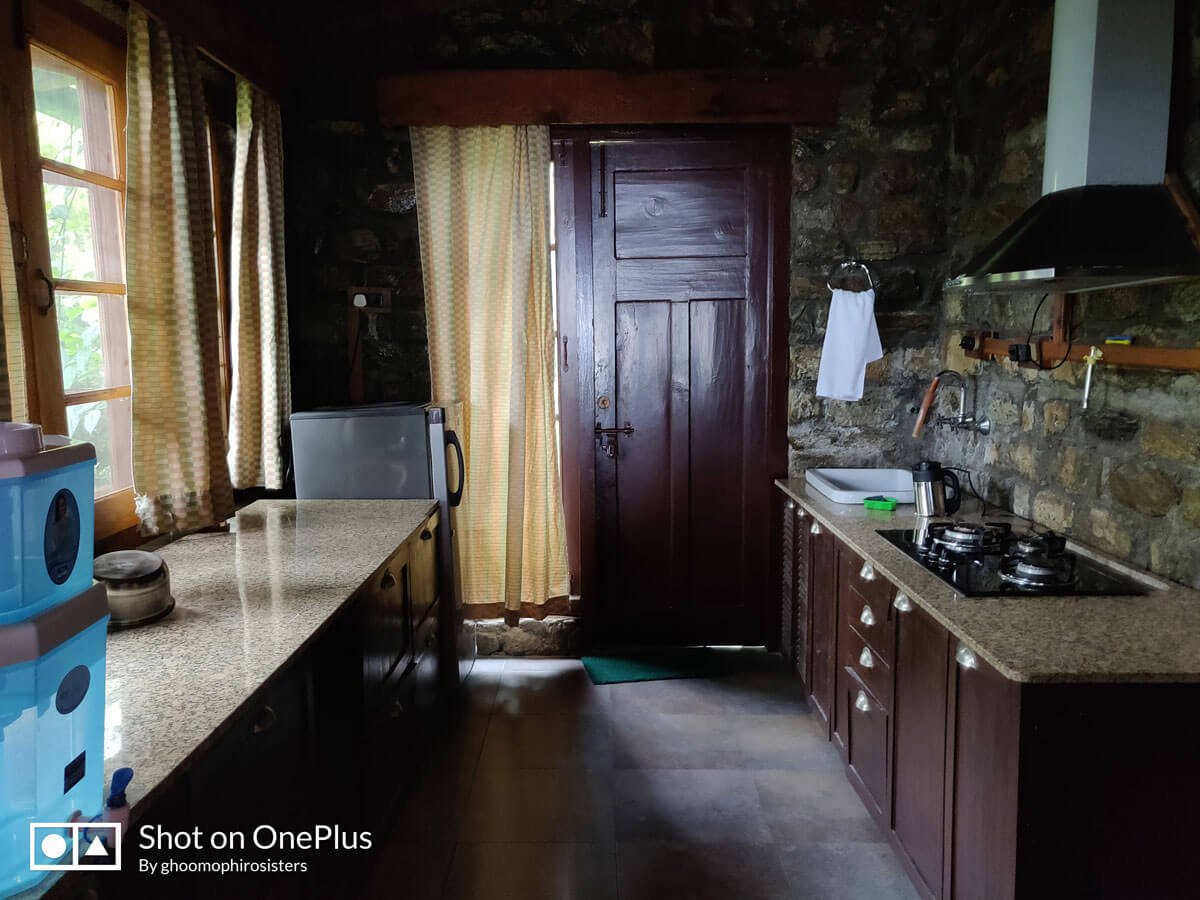 The Family Retreat is a large cottage made for an ideal nuclear family – two adults and two children. A kitchen is provided and there is of course the view of the Himalayan landscape.
The Duo Cottage is a simple cottage with large windows to treat one's eyes with the beautiful Himalayas. It supports two adults and one kid, but as we mentioned before.
The rooms are all splendid with pinewood roofs. The resort gives you the option of getting additional beds in case the number of members larger than usual accommodation. A picnic table over the ridge and Kumaoni cuisine picture-perfect the picture.
What to do there?
There is no end to activities that you can do here but, if you are anything like me, you will know that the best thing to do is often nothing and that is the case here. You just sit around and watch the Himalayas unfold its different colors from early dawn to late after sunset, while birds sing to its glory, and after twilight, you lie on your back and look at stars.
Faraway avails you the option of playing games – from cricket (it has its own field!) to board games like Monopoly, playing cards, Poker and Pictionary. The kids have their own play area with swings, sandpit, an outdoor tent and some board games like Ludo and Snakes & Ladders.
It is also a reader's paradise – providing a perfect natural background for a reader wishing to while his or her days away reading. It is appropriate enough that it comes with its own restaurant.
You can go fishing or swimming in the nearby river, Ramganga or exploring flora in the woods nearby or simply do a barbeque in light of a bonfire.
Nearby Tourist Attractions
Living in Faraway is an experience worth having on its own but the resort is ideally located near several other tourist spots like:
1. Binsar Mahadev Temple
The Binsar Mahadev Temple is at distance of a mere 15 kilometer and has an ashram of its own. A two-day Mela is organized here on Vaikunth Chaturdashi and Kartik Purnima in June – which is full of local programmers like  Mangal and Khuded songs Pandav and Chaufula dance,  etc.
2. Ranikhet
This beautiful tourist spot is just an hour's drive from the resort. The Rani Jheel, the apple orchids, Ashiana Park, Golf course, Kali temple, Shawl factory and, of course, apple orchids at Chaubatia are some of the major attractions of Ranikhet.
3. Corbet National Park
Built by a hunter-turned- conservator, Jim Corbett, this National Park was the first in the country and offers its visitors a chance to go on tiger safari along with a chance to observe several other faunae.
Programs
There is also a program to be held on 16 to 19 September in partnership with SWAS Healthcare, HEALTHify with yoga classes from experts, cardiac exercises, Meditation Sessions, Talks on Healthy Living, Nature Walks and Individual wellness consultation in the peaceful beauty of Himalayas.
This Program is to be quickly followed by another program 'Urja' (20 September to 23rd September, 2018) which is focused on mid-career professionals, entrepreneurs with aim of rekindling the aim of helping them deal with mid-life career crisis (The 'Is this all?' panic syndrome). The behavioral scientists and career coaches from Kavyata will be helping you to turn this very crisis into motivation for aspiring something new, higher, better.
Creative Writing Retreats with workshops on writing and a chance to learn from each other are often held regularly. The last one was held in April 2018
How much will it cost?
The prices depend upon the size of the group and the category of reservation. A standard occupancy (2 adults and 2 kids below 5 years of age) in Bungalow is available at a price of 14000 rupees plus taxes but a Single adult occupancy will cost 10000 rupees plus taxes. The prices are slashed to half or even lesser for cottages. All occupants are offered complimentary morning tea and breakfast. You must pay 50 percent advance and remainder at the property. All meals are free for kids up to 5 years of age and for kids between 6 to 13 years, it is 250 plus taxes rupees plus taxes. For the rest, it 500 rupees per meal plus taxes. This might seem expensive but it is a cheap bargain when compared to view and comforts on offer.
Conclusion
We can thus conclusion that the experience of living in Faraway is a luxury available to the fortunate. The experience is unparallel and you can literally breath in the joy the place will give you.